The Takeaway
Zika Fight: GMO Mosquitoes Spark Calls for Referendum in Florida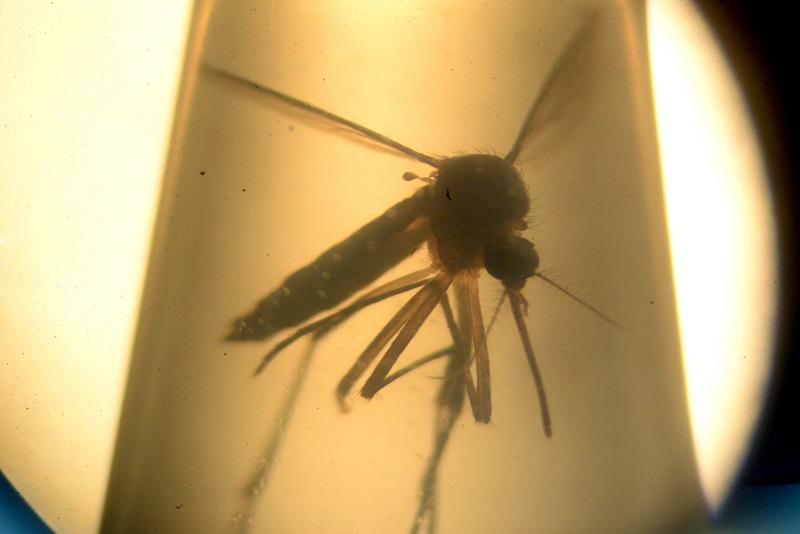 Click on the 'Listen' button above to hear this interview.
The sounds of helicopters overhead are all too familiar for residents in the Florida Keys. After rain, an aerial crew routinely sprays with pesticides and chemicals that kill both adult mosquitoes and their eggs. It's just one tool of many used in Monroe County, Florida, which is probably more equipped to deal with mosquitoes than most any other county in the United States.
Still, the number of Zika infections continues to grow in the state of Florida, with 43 local cases reported so far. State-wide, there have been more than 500 travel-related cases, 70 of them involving pregnant women.
After a Dengue Fever scare several years ago, the Florida Keys Mosquito Control Board has been trying to add a new tool to its already well-equipped arsenal for combating the Zika-carrying Aedes aegypti mosquito: Genetically modified mosquitoes from a British company called Oxitec.
Oxitec claims in their literature to have reduced incidents of Dengue Fever, transmitted by the same mosquito that carries Zika, by 91 percent in Brazil. The mosquito board suggested a trial experiment with the genetically engineered mosquitoes in the waterfront community of Key Haven, an upscale enclave about a mile east from Key West with approximately 1,000 residents.
But families there aren't up for the experiment. They're effectively petitioning and forcing a referendum on the ballot in this fall's election.  
"Me and my wife we work really hard; we paid a lot of money for our house to live out there in a nice section to raise a family and we didn't sign up to be anybody's guinea pig," said Randy Sterling a Key Haven resident. 
California microbiologist Jack Newman grew up in Key West and says the community doesn't understand the goal of the trial.
"This isn't a trial on people. It's a trial to ensure that we have the most effective tools that are environmentally friendly to fight Aedis Egypti mosquitoes, should we need it for a dengue or Zika outbreak," he says.
Nancy Klingener, Florida Keys reporter for WLRN has been following the developments in Key Haven, and reports on the latest today on The Takeaway.