New York City Hit by Worst Flooding Since Sandy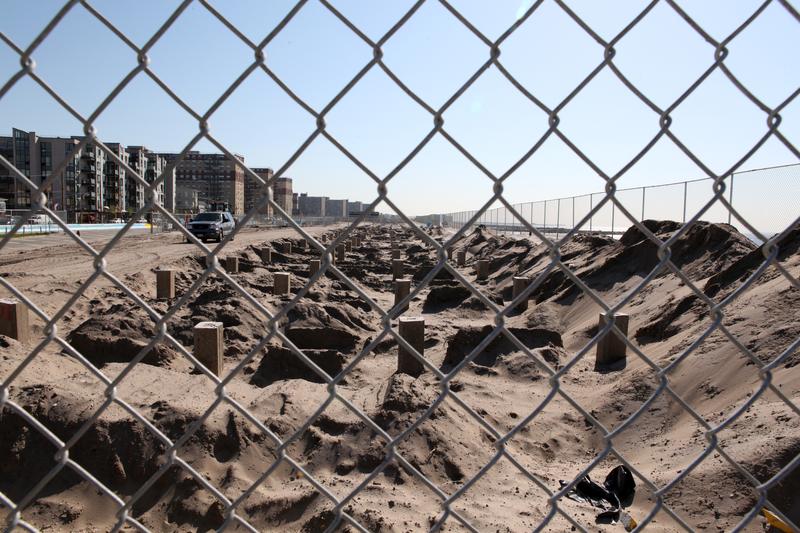 Unexpected flooding hit the Rockaways and other low-lying coastal areas on Monday, and parts of the city are under a coastal flood advisory though Tuesday night. The extent of the inundation was a surprise even to scientists who study the weather. But unusually high tides will become more common as sea levels rise, said Philip Orton, an assistant professor at the Stevens Institute of Technology.
Orton said the flooding, which was the "worst flood event for the New York City region" since Sandy, was caused by Monday's snowstorm. The storm seemed mild because it hit far off shore, but it still drove waters up onto the roads with the high tide.
Orton studies storm surges and he said sea level rise will make flooding more common. "It's not something dramatic," he said. "But it is accelerating and every decade it's gonna be worse."
John Cori, a resident and co-president of Friends of Rockaway Beach, said the area isn't getting the help it needs from the city. "On 84th Street, these people are walking in plastic bags back and forth to their houses," he said. "In Broad Channel, they're underwater. On 120th Street, they're underwater."
Cori said residents are still waiting for protective measures like rock jetties and bulkheads.
A spokeswoman for Mayor Bill de Blasio said the city has added sand to the beaches and built dunes, and has upgraded bulkheads on Beach Channel Drive.
But that didn't reassure the residents who witnessed the flooding. Many took to social media to share photos and videos of their neighborhoods Tuesday. 
Okay. This #Rockaway flooding situation is downright ridiculous now. 😑😑😑 cc: @TheWaveNews @Rockawaytimes pic.twitter.com/n5ZzHim8LH

— Bennett D. Bennett (@TheAcecapade) February 9, 2016
Click here to see the Stevens Institute's real-time map of flood conditions in the northeast.
Philip Orton spoke to WNYC's Jami Floyd.