The Takeaway
A Crisis With No End: Flint Business Owners Cope as Mayor Searches for Answers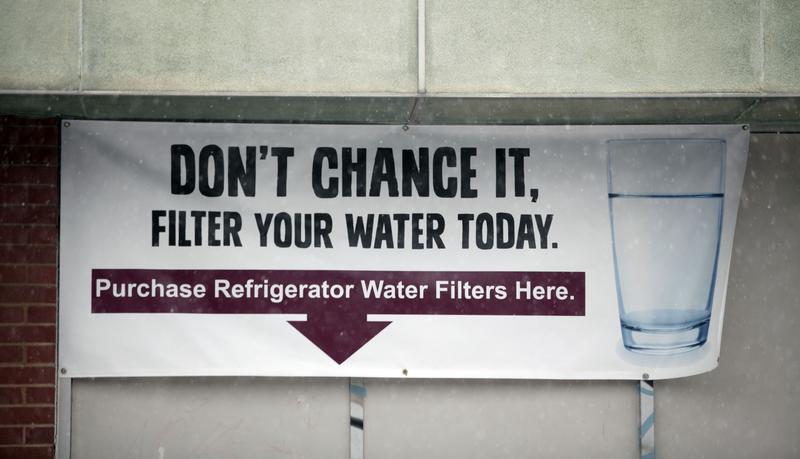 Click on the audio player above to hear this interview.
Mayor Karen Weaver traveled to Washington, D.C. this week to meet with President Obama and his administration about the on-going water crisis in her town of Flint, Michigan. Her trip came on the heels of Governor Rick Snyder's State of the State address. In his speech, he apologized for the crisis and vowed to get to the bottom of what happened. 
For many Flint residents, his words come too late, a sentiment by Mayor Weaver when she spoke during a press conference at the U.S. Conference of Mayors on Wednesday. She took some time away from the event to chat with Takeaway Washington Correspondent Todd Zwillich.
"This is something that nobody should have to deal with," Mayor Weaver said. "Everybody should have clean water. You know, it's ironic when you live in the Great Lake state and you don't have access to clean water. This is something that continues to be a disaster for us because we don't know at which point we will be able to drink the water." 
See Also: What's in Your Water? Flint Raises Concerns About Toxic Taps
Though an investigation has been launched at both state and federal levels into the problems with the contaminated water, Flint is still waiting for answers. 
"There's blame to go across the board on certain things," said Weaver.  
When asked about calls for the governor to step down, Mayor Weaver admitted it will take time to get all the facts. "We're waiting to see who knew what when. I'm staying focused on what I need to get from him right now," she says.
Meanwhile, both residents and business owners continue to cope with the uncertainty of what lurks in the water. Ron Sims is owner of Torch Bar and Grill in downtown Flint. Just blocks from the Flint River, this local mainstay has drawn in patrons for over 50 years. The crisis has forced it to get a few upgrades: It is now equipped with a state of the art water filter.  
Sims says it gives his customers peace of mind, but comes at a bad time when the Flint downtown area is going through a revitalization.