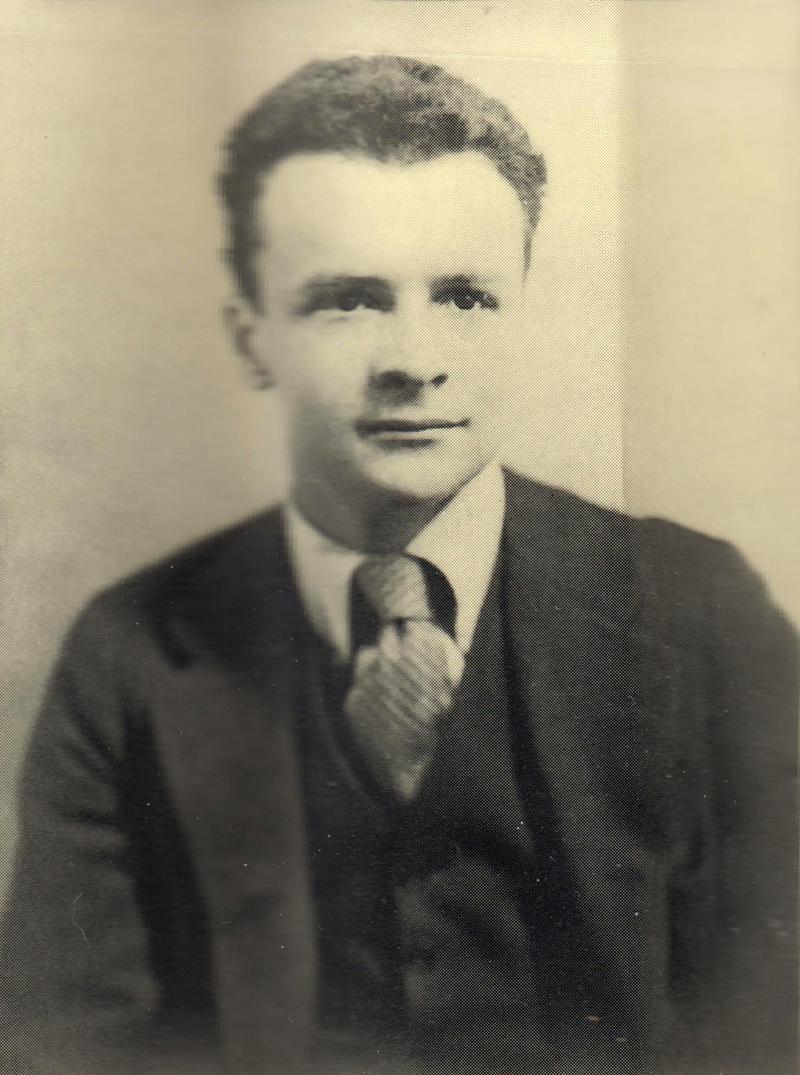 James Thomas Flexner (1908-2003) was a distinguished man of letters writing about American history and art. As a historian and biographer he is best known for a four-volume biography of George Washington that earned him a National Book Award in biography and a special Pulitzer Prize. In 1931, he was the Executive Secretary for the New York City Board of Health's Noise Abatement Commission.
Like many civil servants at the time, Flexner was asked to deliver remarks over WNYC on the work of his agency. According to The New York Times radio listings he spoke twice over the station that year. On May 13th at 6:05 in the evening, the title of his talk was, "What Noise Does to Health." A week later at the same time his address was "Redress Against Noise." Although he writes below that it was his first talk, we think it was actually the second visit that he wrote about. Otherwise, why would he have returned? Nevertheless, it was, unfortunately, not a pleasant experience. He recalled it in his 1996 autobiography, Maverick's Progress:
My experience with radio broadcasting began when, as a twenty-three-year-old, I was scheduled to speak on noise abatement over New York City's radio station, WNYC. The studios were under the roof of the huge municipal building.
It was with a great deal of uneasiness that I set out with my much-worked-over speech grasped convulsively in my hand. The occasion was so important to me that I expected to be received when I arrived with much attention. But the one elevator that went so high disgorged me into a tremendous empty space, lugubriously lit, with a few dirty sofas, against soiled walls and no humans in sight.
Empty, murky corridors went off in several directions. Dreading to be late, I feverishly sampled one corridor after another, banging on locked doors, forlornly rattling doorknobs. Finally, I sat down on one of the sofas, raising a cloud of dust. I was marooned in an atmosphere so depressing that even during subsequent years when I had become inured to radio, it never failed to lower my spirits. Now, terrified of disgracing myself on my first appearance before a huge audience, the more ominous because it would be unseen, I felt as if I had fallen into a morbid pit in my own psyche.
Finally, an oblong of light sprang onto the floor of one of the corridors. From the door that had been opened stepped a tall, willowy, immaculately dressed young man. Having approached me formally, he greeted me with all the ceremony I could have desired. I was led into a room furnished with a few rickety chairs and an oblong table bearing several microphones. My companion showed me how close I should put my mouth to the microphone, and asked me to say a few words so that sound could be adjusted. Then he spoke into his own microphone a few words of gracious introduction, and pointed to me.
My manuscript before me, I was reading smoothly, without any of the confusions or hesitations I had feared, when I felt a strange sensation on the top of my head. Something was happening to my hair. I felt that I should not interrupt my speech by turning from the microphone to investigate, but finally, as the sensation went on, I dared a quick backward glance. The announcer was running his hands through my curly red hair.
As I could not shout into the air waves, 'Take your god-damned hands out of my hair!' all I could do, as I read doggedly on, was to shake my fist backward over my shoulder. This had no effect. The hand continued to move through my hair.
The instant I had got through my speech, I sprang up to face the announcer. He was talking into his microphone, gracefully closing the show. Having finished, he rose languorously, delivered in my direction a deep courtier's bow, and then dashed for the door, slamming it behind him. By the time I got the door open, the murky corridors had returned to their suicidal emptiness.
________________________________________________
Source: James Thomas Flexner in his autobiography, Maverick's Progress, Fordham University Press, 1996, pgs. 467-468. Reprinted with permission and courtesy of Fordham University Press.