SchoolBook
Five Things in the Teachers Contract You May Have Missed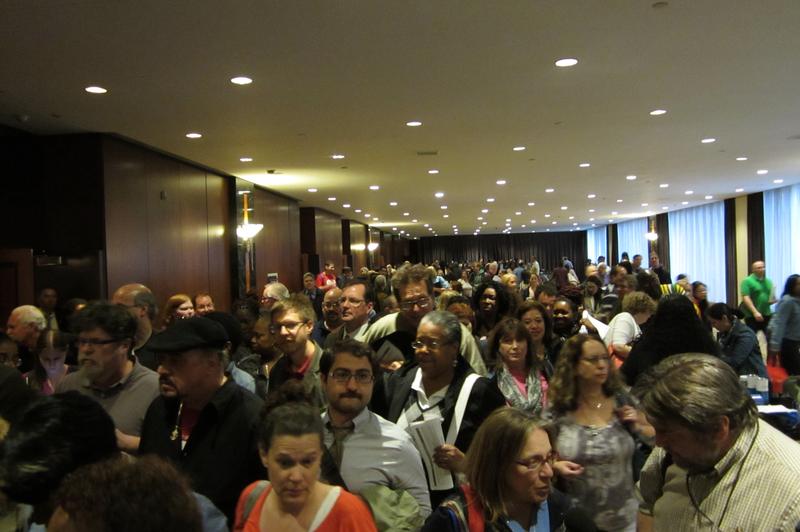 The teachers' contract is about much more than raises. The 47-page draft agreement also covers retroactive pay for the nearly five years teachers have been without a contract. And it's filled with densely worded language explaining new titles for teachers, among other changes. Here are a few details that may have slipped past you:
Ambassador Teachers => August Musical Chairs: The union agreed to create new teacher positions in 120 schools this fall that come with salary increases. Master teachers will work closely on instruction and, in return, receive an extra $20,000 a year. Model teachers will demonstrate lessons and receive an extra $7500 per year. But they both operate in their existing schools. A third category, the ambassador teachers, will swap places with each other to share best practices for an extra $7500 a year if they're interested. The chancellor will solicit recommendations for pairings of schools, with consultation from the union. But at this point it's not known how many ambassadors there could be this fall, meaning there could be a lot of scrambling over the summer as school pairings are proposed and teachers learn who will commute to an entirely other school for a year.
Teachers Evaluating Teachers: Under the state's teacher evaluation law, which took effect in New York City this year, teachers with two ineffective ratings in a row can be terminated. So educators who earn an ineffective rating from their principal must be observed three times the following year by someone else, along with their principal, to make sure the process is fair. The city was planning to hire independent evaluators but now it will rely on city teachers. These "peer validators" can't visit schools where they have previously worked. And they can do this for only two years, at and extra $15,000 annually. Both sides said using teachers will save the system money.
Hearing Bottleneck Remains:  The city and the union have agreed to hire 25 hearing officers for cases involving teachers facing disciplinary charges. But back in 2010, the city and the union agreed to hire 39 of these hearing officers in order to speed up the backlog of teachers waiting in so-called "rubber rooms" until their cases were heard. The city later sued the union for allegedly dragging its feet by failing to approve enough hearing officers. So why would the city accept fewer arbitrators now? Both sides say 25 is a minimum and that the contract lays out ways for the union and the city to cooperate better.
Occupational/Physical Therapists Lose Out: These educators were hoping the contract would raise their pay, which doesn't go up at the same rate as teachers, guidance counselors and other members of the union. Under the contract, their maximum salaries would be about $75,000 in 2018 compared to nearly $120,000 for the most senior teachers. Catherine Szpunt, a senior occupational therapist who works in Queens, said many of her colleagues work extra jobs to help pay the bills: "After 10 years you kind of really go nowhere," she said. Union President Michael Mulgrew has pledged to continue working on this issue by finalizing contract language covering the therapists. 
Paperwork Reduction Committee: That title says it all. There are four very long paragraphs within the contract agreement spelling out the work of a Central Paperwork Committee with representatives appointed by the union president and the chancellor. The Department of Education said this existed in the previous contract, but it's now more robust, presumably making trees everywhere very happy.