Five Takeaways from the Health Commish on the City's Ebola Preparedness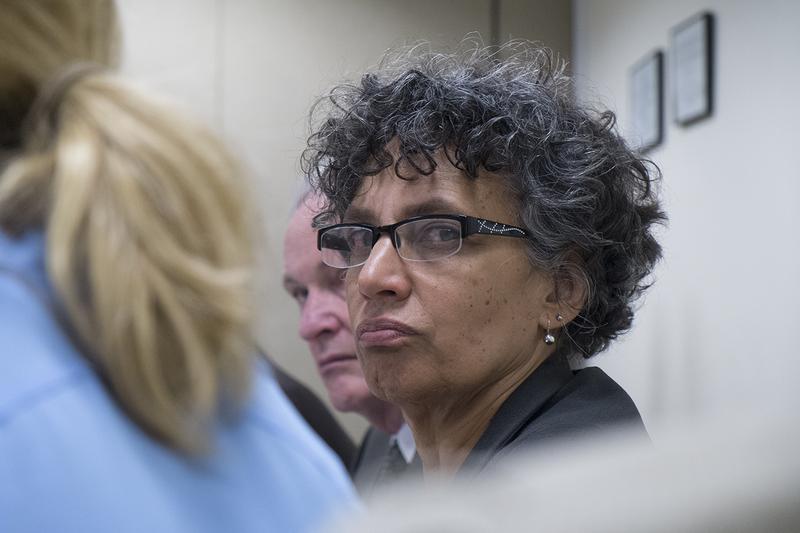 New York City Department of Health Commissioner Dr. Mary Bassett said the patient being isolated at Mount Sinai Hospital is considered "low-risk," though doctors are still awaiting test results from the U.S. Centers for Disease Control to determine whether he has the Ebola virus.
She spoke to WNYC's Richard Hake Tuesday. Here are some of the takeaways.
1. The patient being tested for Ebola at Mount Sinai "came from an area where...virus transmission is ongoing, but in the last 21 days he hasn't had any exposure...That's why we think it's highly unlikely that he will be found to have Ebola."
2. "Ebola virus is transmitted through direct contact...not just with a sick individual, but with their body fluids. It's not a virus that's transmitted by people being in the same room or passing somebody on the street."
3. "We have the alertness and we have the ability to isolate people. The Centers for Disease Control has staff stationed [at JFK International Airport]. They have isolation rooms there, and if somebody comes in who should be isolated, they can be isolated there and then."
4. "Everybody is aware of the ongoing outbreak in West Africa. So somebody who has a fever and has been in the areas of countries [where the Ebola outbreak is occurring, will] be assessed as to whether they have high-risk exposures. That happened with this patient who showed up at Mount Sinai Hospital. And then the next step is to determine how high the risk might be."
5.  "The SARS outbreak taught us that the world is global, and that people do move from one country to another, and that's why we're as ready as we are to identify and take action in the event that somebody presents...symptoms and a history that are compatible with Ebola."
Doctors at Mount Sinai Hospital on Manhattan's Upper East Side say the patient admitted to the hospital with Ebola-like symptoms likely does not have the virus, but that he is being isolated out of an abundance of caution.