The Takeaway
U.N. Warns of Crisis as Five Nations Teeter on the Brink of Starvation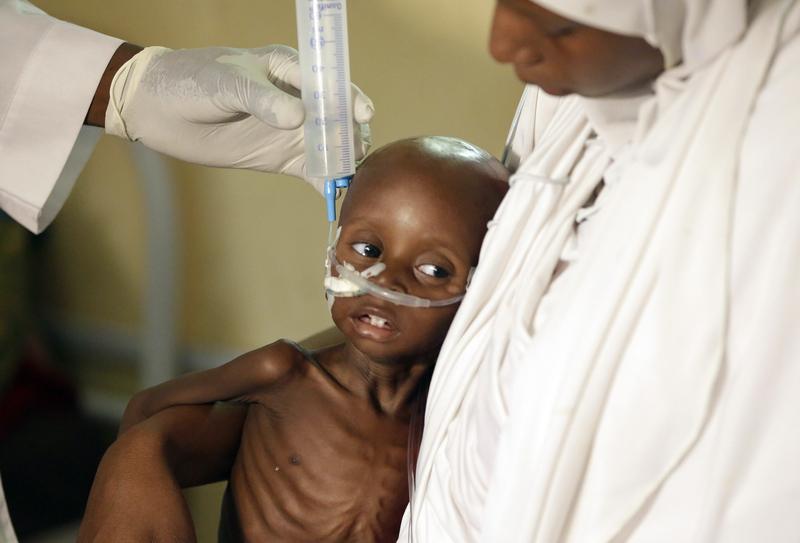 Click on the 'Listen' button above to hear this interview.
In 2011, famine ripped across Somalia and killed 260,000 people, half of whom were young children. Drought, coupled with years of poverty and sluggish governmental support, was blamed. Now, new reports warn that famine is taking hold in several countries, including Somalia, Yemen, South Sudan, and parts of Nigeria and Kenya. The crisis facing these nations places them at the center of one of the most urgent humanitarian moment since the inception of the United Nations in 1945.
To officially declare famine the United Nations relies on a five-step scale: At least 20 percent of the population has limited access to basic food, 30 percent of the population suffers from severe malnutrition, and two out of 10,000 people die per day. The consequences of famine are disastrous, and currently the U.N. projects that more than 20 million people are facing possible famine.
Ciaran Donnelly, senior vice president of international programs at the International Rescue Committee, discusses this global crisis. Click on the 'Listen' button above to hear the full conversation.