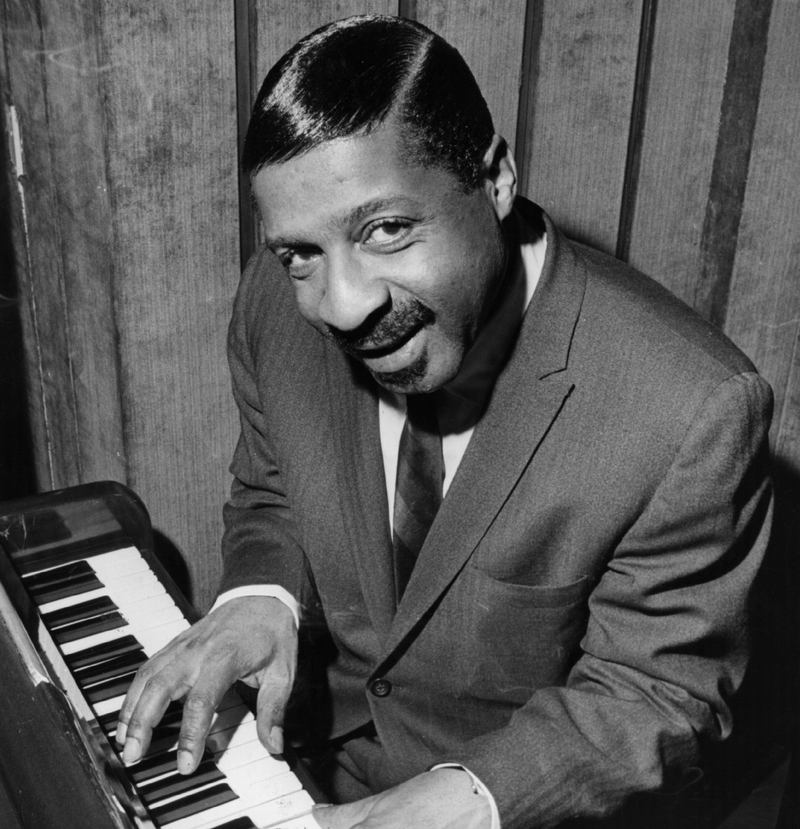 Tonight's Grammy Award nominations for Best Historical Album include a newly released version of a wildly popular recording from 60 years ago – Erroll Garner's "Concert by the Sea."  The original, produced by George Avakian, featured Garner on piano, alongside Eddie Calhoun, bass, and Denzil Best, drums, and sold a million dollars-worth of records in the late 50s.  
A longstanding favorite, an expanded and re-mastered version, "The Complete Concert by the Sea," was released last fall, produced by jazz pianist and educator Geri Allen, along with Steve Rosenthal and Jocelyn Arem. The updated version features Garner's forty-minute performance in its entirety, adding eleven newly available songs from the Garner archive, as well as stage remarks and a post-show interview with the pianist. Its release has brought renewed interest in Garner and his unique sound.
Below, Garner performs "Misty," which he composed in 1954.
2016 Grammy Nominees for Best Historical Album:
The Basement Tapes Complete: The Bootleg Series Vol. 11
Steve Berkowitz, Jan Haust & Jeff Rosen, compilation producers; Peter J. Moore & Mark Wilder, mastering engineers (Bob Dylan And The Band)
Label: Columbia/Legacy
The Complete Concert By The Sea
Geri Allen, Jocelyn Arem & Steve Rosenthal, compilation producers; Jamie Howarth & Jessica Thompson, mastering engineers (Erroll Garner)
Label: Columbia/Legacy
Native North America (Vol. 1): Aboriginal Folk, Rock, And Country 1966–1985
Kevin Howes, compilation producer; Greg Mindorff, mastering engineer (Various Artists)
Label: Light In The Attic Records
Parchman Farm: Photographs And Field Recordings, 1947–1959
Steven Lance Ledbetter & Nathan Salsburg, compilation producers; Michael Graves, mastering engineer (Various Artists)
Label: Dust-To-Digital
Songs My Mother Taught Me
Mark Puryear, compilation producer; Pete Reiniger, mastering engineer (Fannie Lou Hamer)
Label: Smithsonian Folkways Recordings
Guests:
Will Friedwald, author and music critic
Loren Schoenberg, jazz saxophonist and Founding Director, National Jazz Museum in Harlem
Geri Allen, jazz pianist and Director of Jazz Studies at the University of Pittsburgh 
WNYC Production Credits...
Executive Producer: Sara Fishko
Mix Engineer: Wayne Shulmister
Managing Editor, WNYC News: Karen Frillmann
Assistant Producer: Elizabeth Kulas