The Takeaway
Carla Hayden: The Pioneering Women Leading the Library of Congress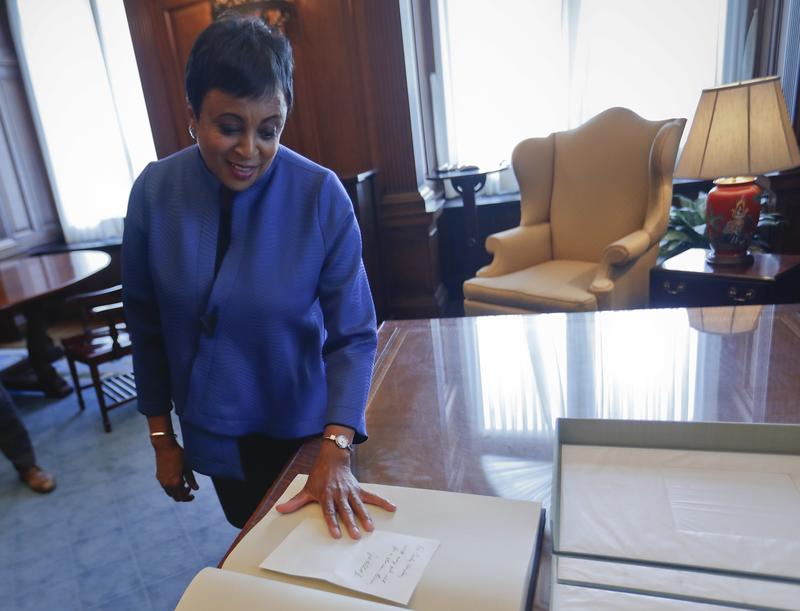 Click on the 'Listen' button above to hear this interview.
There have been 14 librarians of Congress since the position was created in 1802. Like any other federal appointment, it's a position that changes with the direction of a given administration.
Between 1802 and 1864, political appointees lead the Library of Congress. From 1864 to 1987, most librarians had mixed backgrounds and experience, and from 1987 to 2015, the Library of Congress was lead by James Billington, who served two ten-year terms.
But one thing that connects all these librarians from 1802 to 2015? They were all white, and all men.
When she was sworn into the position in September, Dr. Carla Hayden became the first woman and the first African-American to lead the Library. She assumes the role at a time when what it means to use a library, and to be a librarian, is changing, and is arguably more important than ever.