First Tower at Ground Zero Site to Open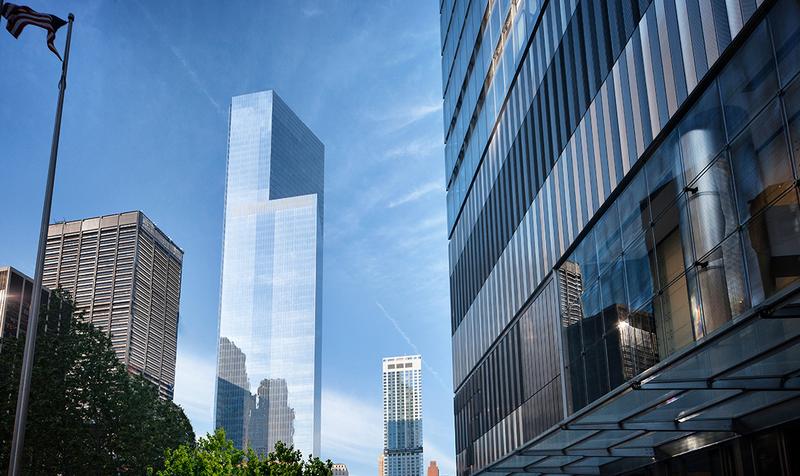 Four World Trade Center won't be the tallest building at Ground Zero, at 977 feet and 72 floors, but it will be the first to open since September 11th within the Ground Zero construction site. 
The $2 billion tower, designed by the Pritzker Prize-winning architect Fumihiko Maki, has a trapezoidal top and a parallelogram-shaped body, with an all-glass facade.
Its 2.4 million square feet of office space is already half leased. The city and Port Authority are taking 15 floors each. They plan to move in late next year or in early 2015.
A spokesman for Silverstein Properties expects it won't take long to fill the rest of the building, though Four World Trade Center will face some competition when One World Trade Center opens next year. That building is also half leased already.
Seven World Trade Center, adjacent to the PATH Station, opened in 2006 and is fully leased.
Renderings courtesy of Silverstein Properties