SchoolBook
Schools Close for First Snow Day of 2014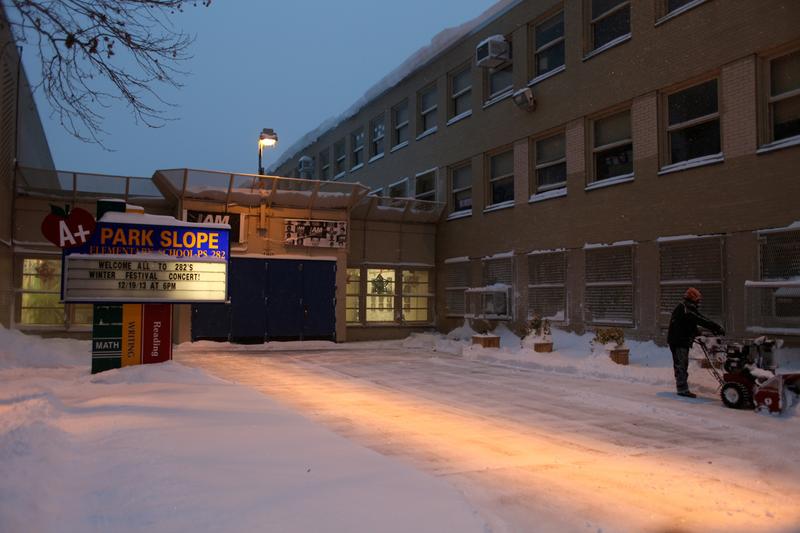 New York City students woke up Friday to one of the pure pleasures of childhood: schools closed due to snow. 
Chancellor Carmen Fariña announced before 5 a.m. the closure of all New York City public schools -- not insignificant in a city known for being stingy with snow days. After-school programs and Public Schools Athletic League games were also canceled.
Education officials said in addition to snow, temperatures and wind chill were important factors in calling off school and encouraging New Yorkers to stay indoors.
The snow day gives students and school staff a three-day weekend and a one-day school week, since classes only resumed on Thursday after eight days off for the winter recess. 
By early Friday, at least five inches of snow accumulated in Central Park and the National Weather Service was predicting as much as nine inches before the storm ended. Temperatures were expected to remain brutally cold through the day, with wind gusts that could bring wind chill values as low as 5 below. 
WNYC is continually providing updates on the storm, transit, and the city's clean-up response.
Despite the chilly temps, WNYC and SchoolBook predict that families will be out and about relishing 2014's first snowfall and scouting at the best hills for sledding. And in a city not known for its hills, we need to know your favorite sledding spots.
To use this map, drag the pin to the location of your favorite hill and tell us why it's so great. You can add a photo to the map, or tag your Vines and photos wherever you share them with #nycsledding. We'll feature our favorites.