The Takeaway
With O'Malley Gone, Hillary and Bernie to Spar One-on-One in New Hampshire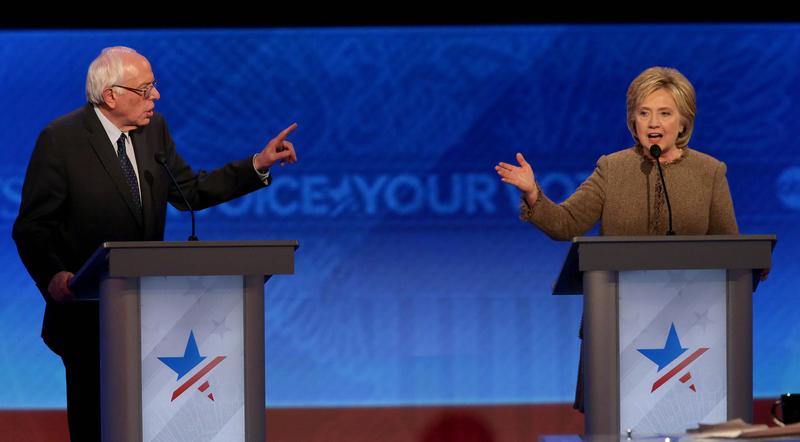 Click on the audio player above to hear this interview.
For the first time in this election cycle, we will have a real debate tonight in New Hampshire—not 10 candidates on stage complaining about not getting enough time, or a separate JV section.
Rather, there will be two candidates squaring off: Bernie Sanders and Hillary Clinton, both of whom have done the delicate dance of debate for decades. 
Christine Jahnke, founder of Positive Communications, is a speech and debate coach who has done debate prep for Minnesota Senator Al Franken and New Hampshire Governor Maggie Hassan, and she's also been an advisor to Hillary Clinton's campaign. Here, Jahnke explains what you should expect at tonight's debate.