Soundcheck
First Aid Kit Plays Live; Blues Harmonica Player John Nemeth; Carla Bruni's 'Little French Songs'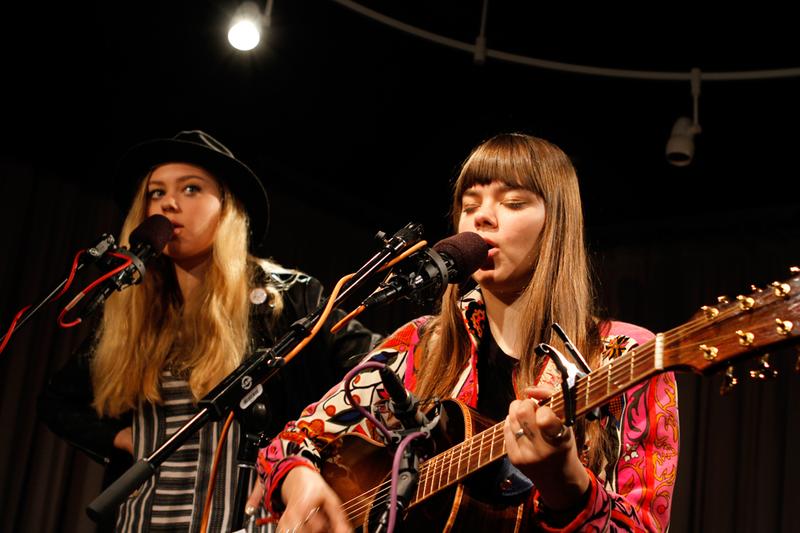 With John Schaefer on vacation this week, Soundcheck is inviting special guests to fill the host chair and revisiting some of our favorite interviews and in-studio performances.
First: Anna Sale, host of WNYC's Death, Sex & Money podcast, takes a turn in the guest host chair and talks with the band First Aid Kit -- the Swedish duo made up of sisters Johanna and Clara Soderberg. The two play songs from their newest album, Stay Gold, and talk about the challenges and rewards of being in a band with the person who knows you best.
Then: David Garland, host of WNYC's Spinning on Air, talks with blues singer and harmonica player John Nemeth, who plays live with his backing band, the Memphis soul outfit The Bo-Keys.
And, we listen back to Studio 360 host Kurt Andersen's 2013 Soundcheck conversation with former French First Lady Carla Bruni, who played a couple of selections from her latest album, Little French Songs – and charmed our entire staff with her elegant accent and joie de vivre.