FDNY Battalion Chief Dies in Bronx Blast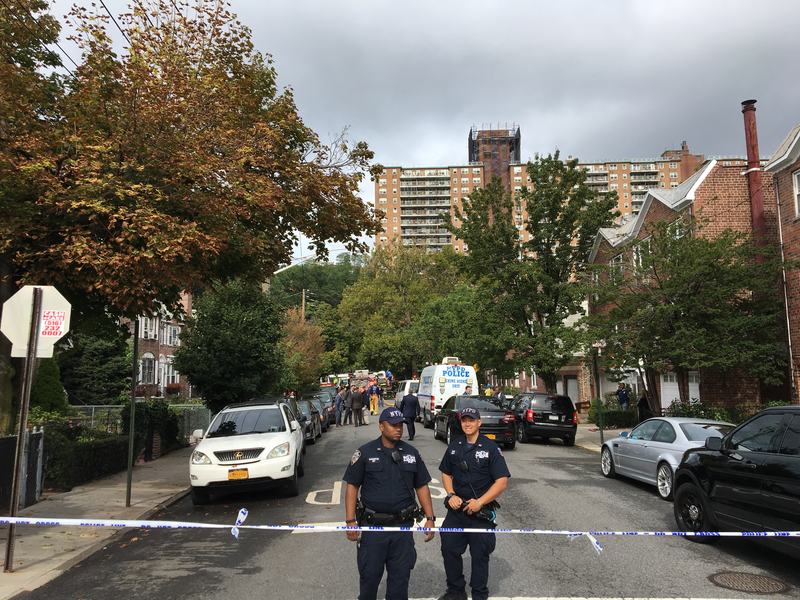 An FDNY battalion chief was killed in an explosion in the Bronx Tuesday morning shortly after authorities discovered what appeared to be a drug lab, a department spokesman said.
Authorities said firefighters had gone to a two-story house to investigate a report of a gas leak shortly before 7 a.m., when they discovered drug paraphernalia. The house exploded shortly afterward.
Fire Commissioner Daniel Nigro said the battalion chief, Michael Fahy, died trying to ensure the safety of others.
"They evacuated surrounding buildings, got everyone else safely away when an explosion occurred," Nigro said. "Chief Fahey was fatally struck with a portion of that building."
The explosion destroyed much of the house and scattered debris on the street and onto parked cars.
A neighbor, Lourdes Santiago, said she felt the explosion in her seventh-floor apartment more than a block away.
"I was walking to my kitchen," she said. "The whole building shook, "
The NYPD said six police officers were taken to a hospital with minor injuries.
—with reporting from Stephen Nessen