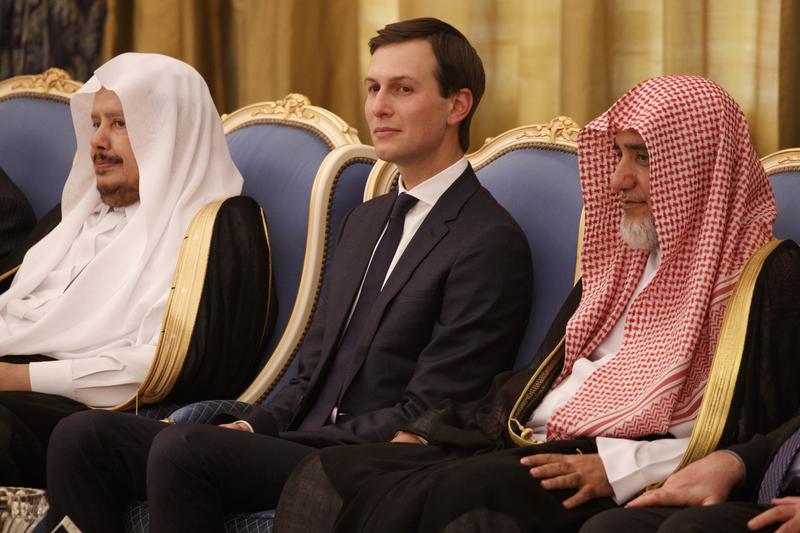 When President Donald Trump visited Saudi Arabia last month, one of the first accomplishments he announced was a $110 billion agreement to sell advanced weapons to the desert kingdom.
The point man on that agreement was Trump's son-in-law, Jared Kushner, whose background is in real-estate. But another businessman — and one of the masters of international finance — was there, too. Stephen Schwarzman, the CEO and co-founder of Blackstone, secured a $20 billion investment from the Saudis in his company's new U.S. infrastructure fund.
This week on Money Talking, Caleb Melby with Bloomberg News, who wrote about the two deals, speaks wth WNYC's Ilya Marritz about the blurry lines between business and government in the Trump administration.