Speaker Mark-Viverito Proposes Long To-Do List in Final State of the City Speech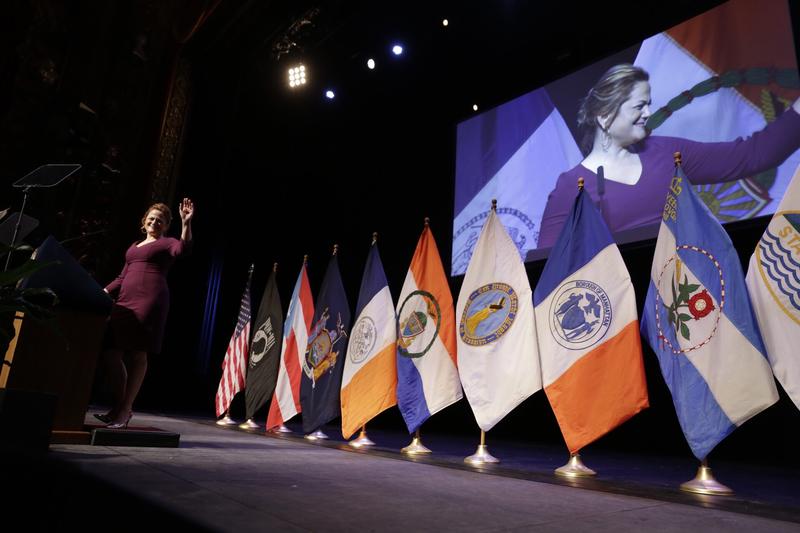 City Council Speaker Melissa Mark-Viverito delivered her final State of the City address Thursday, offering up a robust agenda that served as a stark contrast to Mayor de Blasio's speech earlier this week.
As an outspoken critic of the Trump administration, she framed the Council's upcoming agenda as an example of how New Yorkers persevere.
"Whether defying a King in England or a President in Washington," said Mark-Viverito.
Born in Puerto Rico, she's an ardent advocate for immigrant New Yorkers. During her tenure, the Council has passed laws limiting the City's role in federal immigration enforcement and funded lawyers for unaccompanied children facing deportation.
This year, she said the Council will do even more with a package of legislation to protect immigrant New Yorkers and their families. It includes a bill that would block federal Immigration and Customs Enforcement from private areas on city property and offices where New Yorkers receive social services unless they have a warrant or court order.
But this was not a one-note speech. Mark-Viverito expanded on her criminal justice reform agenda — a staple of her tenure.
After setting up a commission to study what it would take to shutdown Rikers Island last year, now she's calling for a series of measures to reduce the population at the troubled jail complex. She also said the Council will work with the Brooklyn, Bronx, Manhattan and Queens district attorneys to clear low-level summons warrants that are ten years or older.
For schools, she proposed more comprehensive sex education and said the Council would push for the state to re-evaluate the cultural relevance of its curriculum.
"Universal themes in Shakespeare are important, and relevant," said Mark-Viverito. "But so are Reginald Shepherd's poems about the Black gay experience in America."
The speech hinted at potential budget fights this spring, calling for more money for the city's food pantries and for a universal school lunch program. The Council supported the initiative last year but did not reach a deal with the mayor to fund it.
It was hard not to contrast Mark-Viverito's state of the city address with Mayor de Blasio's from earlier in the week. He worked off an outline, she read from a teleprompter.
He stuck to the theme of affordability and mentioned President Trump once. She never referred to Trump by name but laid out one idea after another that served as a direct response to his administration.
De Blasio's was a re-election speech that played it safe, with months of campaigning still on the horizon. Mark-Viverito is lame-duck who's out of a job come Jan. 1.
But it was a speech that lived up to the question teased in a video at the start of the program. It featured Mark-Viverito with the likes of Broadway phenom Lin-Manuel Miranda as she tried out new professions. The lingering question: what will she do next?