Final Senate Debate in NJ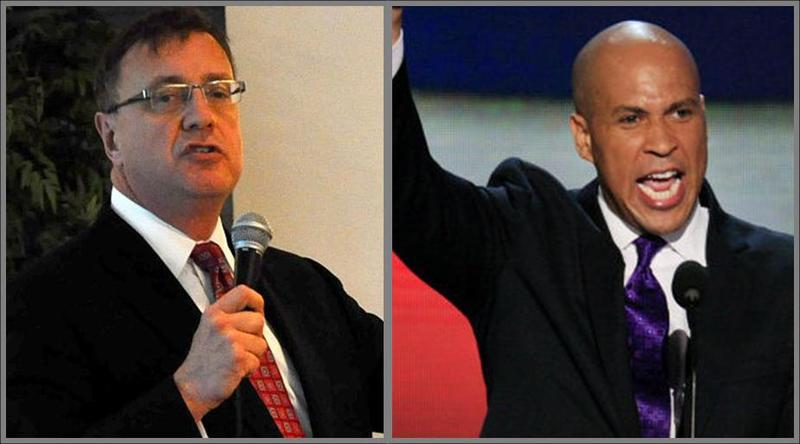 There's less than a week to go before a special election for the open U.S. Senate seat in New Jersey. Democrat Cory Booker and Republican Steve Lonegan faced each other in the second of two debates Wednesday night.
During the debate, Booker defended Obamacare - and used it to illustrate one of the many differences between himself and Lonegan. Booker said, "My opponent is not only against the Affordable Care Act but he said he would not have even voted for Medicare. He said, and I quote, that he would be as callous and uncaring as you can imagine. He would hate to see you get cancer, but if he does that's your problem not mine."
Lonegan responded that the act will only lead to more people LOSING health insurance:
"Obamacare is bringing chaos into the marketplace, it threatens the healthcare of millions of Americans. 800,000 New Jerseyans in the last two weeks have received letters they're being thrown off their health insurance. The system is simply not ready to be implemented."
Booker, the second term mayor of Newark, painted his opponent as a Tea Party obstructionist:
"Don't give Sandy aid, cut the minimum wage, make abortion illegal in the state of New Jersey even in rape and incest. This is the extreme Tea Party agenda on which he's been running in the state of New Jersey."
Lonegan denied being a member of the Tea Party and said Booker was pandering to the left in order to attract money from liberal supporters:
"I want to say that I was not the head of the Tea Party, I headed up an organization called Americans for Prosperity that advocates for limited government, lower taxes and liberty." Referring to Booker, he added, "If there was an organization called Politicians for their own Prosperity, you'd be a charter member."
Booker maintains a comfortable lead over Lonegan. The special election is October 16th.