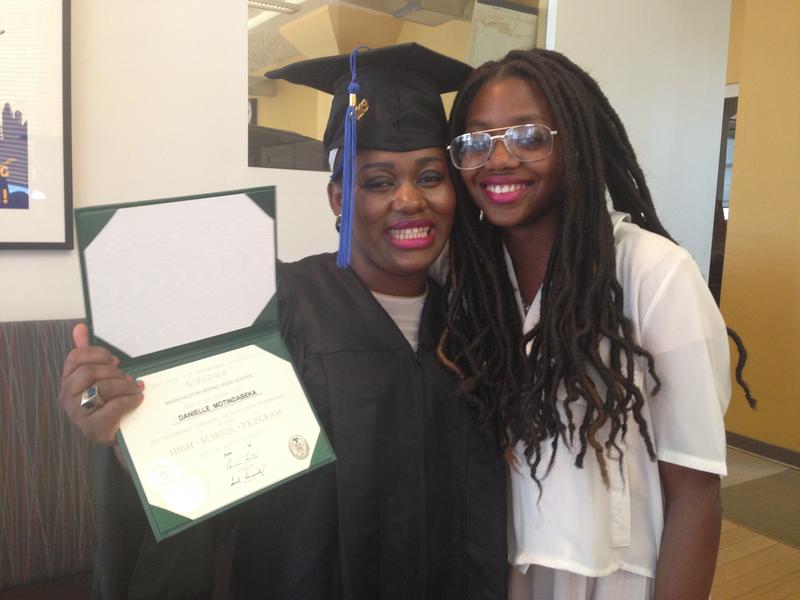 Danielle Motindabeka didn't speak English when she came to the U.S. from the Congo at the age of 13.
But by the time Motindabeka, now a 19-year-old reporter with WNYC's Radio Rookies program, was in high school, her language skills were strong enough for her to pass six state exams and maintain a GPA of 85. Still, there was just one thing keeping her from graduating from high school: The New York State Regents exam for U.S. history.

Danielle failed that exam three times before finally finding out last week that she was going to graduate high school—before this year, that exam was the only thing keeping Danielle from a high school diploma, which took her an extra year to obtain. Yasmeen Khan, a WNYC reporter who has been covering the national drop-out crisis here in New York City, says Danielle's story isn't all that uncommon.
This story is part of American Graduate, a public media initiative addressing the dropout crisis, supported by the Corporation for Public Broadcasting