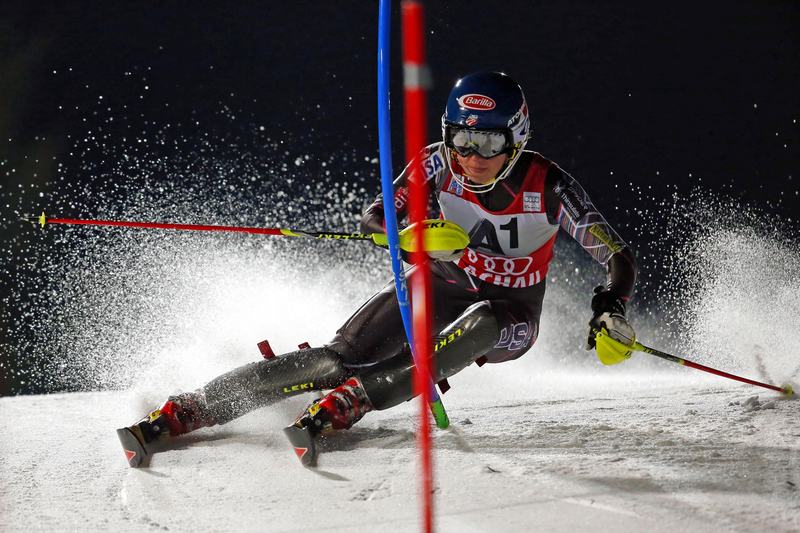 The Winter Olympics are just four days away, and over the weekend thousands of athletes and their families packed up their bags, their skates, and their skis and boarded a plane for Sochi, Russia.
As you might have guessed, they're pretty excited.
"I'm young and all I know is positive so far, so I am really excited to go and race my heart out, really, and see if I can go for gold," said U.S. Olympic skier Mikaela Shiffrin in a teleconference last week.
And even when it comes to their safety, the athletes are sticking with the same positive attitude. Women's ice hockey player Lindsey Fry spoke to our friends over at KJZZ.
"You know what, we're all in this together, and again all you can really do is sort of trust and pray and hope it is all going to be alright," said Fry. "But we're all aware and we're all really excited."
"We're keeping our eye on the ball honestly, and we feel very confident that the Russian and the U.S. governments will take good care of us," Katey Stone, coach of the U.S. Olympic women's hockey team, told KUOW.
Olympic optimism aside, much of the hype surrounding the games has been overshadowed by the threat of terrorist attacks, a fear that was amplified following the twin suicide bombings in late December that killed 34 people in the city of Volgograd.
See Also: Putin Promises 'Total Annihilation' for Terror Groups
President Barack Obama recently threw his support behind the security preparations in Russia, telling CNN that the United States has examined Russia's plans.
"In one sense the security investment is enormous, maybe the biggest of any Olympic event so far," Congressman Bill Keating (D-MA), who recently returned from Sochi, told Boston Public Radio. "There's upwards of 100,000 security people including 40,000 police, 30,000 active military people, drones flying overhead, satellites being used. Really a lockdown as described by one columnist in Russia."
But Keating says he's not convinced that the safety of American players is sure.
"There's another group out there that wants to be on the world stage right now during these Olympics and those are the terrorists that have had a bloody and longstanding relationship with Russia," he said.
Representative Keating advises anyone planning on attending the games to register with the State Department for up-to-the-minute notifications on security.
Joining The Takeaway from the ground in Moscow is Andrei Soldatov, investigative journalist and security expert.