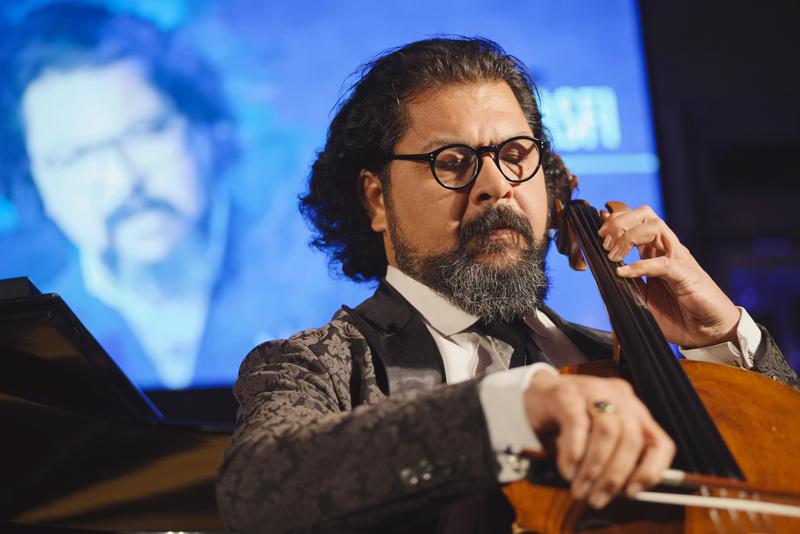 Click on the 'Listen' button above to hear this segment.
In April 2015, a car bomb exploded in the Mansour district of Baghdad and killed 10 people. Bombings are not unusual in Baghdad, but what happened after the attack stopped the neighborhood in its tracks.
Hours after the bombing, a man pulled up a chair amidst the rubble, sat down with his cello, and played music for the shaken community.
Captured in a cell phone video (see below), you can see the bombed out building in the behind him, and hear sirens in the background as crowds gathered around.
The man from the video is Karim Wasfi. In addition to being a renowned cellist, Wasfi is the conductor of the Iraqi National Symphony Orchestra. He has also become a symbol of the everyday resistance to the violence that has gripped the country for more than a decade.
Wasfi was in New York this fall to accept the Asia Society's Asia Game Changers award, and he stopped by The Takeaway to talk about the importance of art in a war zone.