The Takeaway
Fighting For the Future, A Young Ukrainian Returns Home to Be Drafted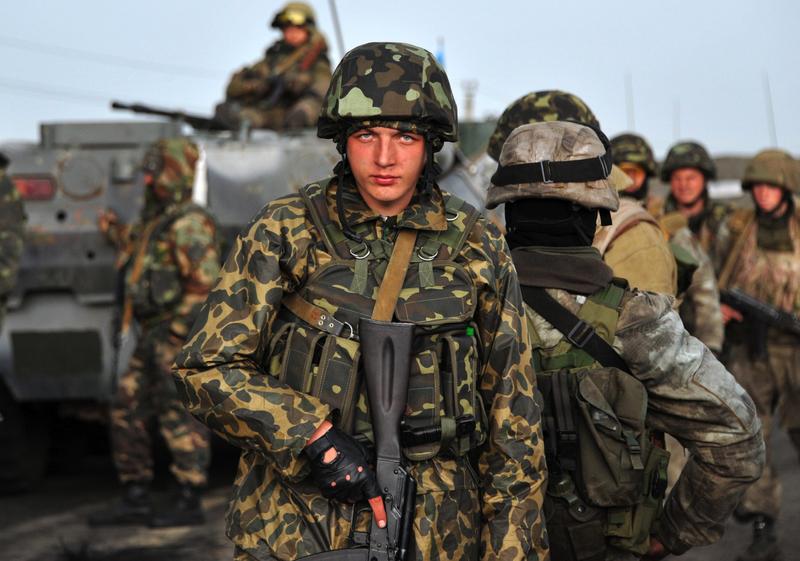 The question of whether or not he will fight for his country—or even die for his country—has real weight for 24-year-old Ukrainian Yuriy Didula.
Yuriy has been studying and working here in the United States for the last three years, but these days he can't escape the question, "What is worth fighting for?" Last week, he received the news that Ukraine's acting president is reinstating the military draft for Ukrainian men between the ages of 18 and 25.
The government attributes the need for a draft to the "deteriorating situation in the east and south of Ukraine" that has threatened Ukraine's territorial integrity. But Yuriy will be walking into an environment where Russia claims the Ukrainian army is being used against its own people.
"Those who protest in south and east Ukraine want their voices heard—holding elections in a situation where you use your armed forces against a faction of your own people is unusual—this is not Afghanistan where we have an on going war and elections taking place," Russian Foreign Minister Sergie Lavrov said Tuesday in Vienna.
When he leaves Washington D.C. to return home in a few weeks or months, he believes his life will change forever. He says that despite some misgivings, he is going home to be drafted and fight for Ukraine—a decision he has not even shared with his mother.
While he believes his country is worth fighting for, he's not entirely sure that he's ready.