The Takeaway
Fighting Breast Cancer for a Second Time: Anita Coleman's Advice for the Rookies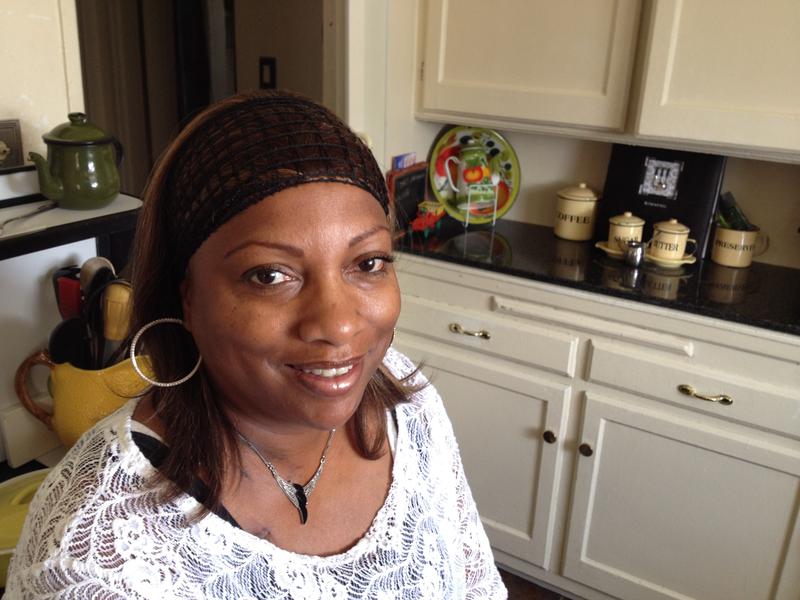 Over the past 30 years, researchers have found a widening survival divide between black and white women diagnosed with breast cancer in the United States. A recent analysis of the 25 most populous American cities found that African-American women diagnosed with breast cancer are, on average, 40 percent more likely to die of the disease than their white counterparts. 
The Takeaway's series "Under Her Skin: Living With Breast Cancer" shares the stories of three African-American women coping with the disease. Over the course of six months, they'll share their thoughts and fears, their struggles and triumphs, as their audio diaries capture the realities of a disease that will afflict more than 12 percent of American women at some point in their lives.
Anita Coleman was diagnosed with breast cancer in February of this year, at the age of 54. A mother of two and a grandmother of three, Anita is in the midst of chemotherapy treatments at UCLA's Jonsson Comprehensive Cancer Center.
Anita successfully fought the disease once before, in 2001. This time, she has stage two breast cancer. As she tells Takeaway host John Hockenberry, her diagnosis is less severe this time around.
"Last time, the first time, out of 16 lymph nodes 14 of them were cancerous. This time I believe out of 16 lymph nodes only 2 of them are cancerous," she explains.
Anita felt somewhat prepared for her second diagnosis. "They always told me that it could be dormant," she says. When she realized she might have cancer for the second time, Anita says, "Ninety-nine percent of you says the test is going to be negative. But there's that one percent of you that says, 'just in case, you'd better get ready.'" When the tests confirmed that the cancer had returned, she says, "I knew at the point I had to get ready."
She continues: "I did some crying there. Went home, did some more crying. Called a couple of my friends and some family, let them do their crying, and I said 'OK, OK, that's enough. Let's move on with this."
Anita was adopted as an infant, and she decided against searching for her birth mother or opening her birth mother's medical records after her first diagnosis. 
"Being adopted, and knowing the story from my adoptive mom and what the paperwork has told me," she says, "my adoptive mother must have told some tales, lies, stories to her family, because she was married and had two kids, so I don't know where she disappeared to when she had me.
"I chose not to disrupt the lives of people who had nothing to do with her lies," Anita explains. 
Anita knows the difficult statistics regarding African-American women diagnosed with breast cancer. While she tries not to dwell on it, she says that "so many African-American women do not have the [health] coverage that they need...I know women who have had cancer and chose not to have the treatment, because they had to go to work to support their families." 
She notes the importance of a healthy diet and exercise, particularly for cancer patients. And, Anita says, "We have to be more pro-active...African-American women have not been proactive because they're so busy taking care of their families. A lot has to change."
Anita's story is one we will be following for the next six months. To get involved in the conversation join our group on Facebook, Under Her Skin.