The Fight to Preserve History at the United Palace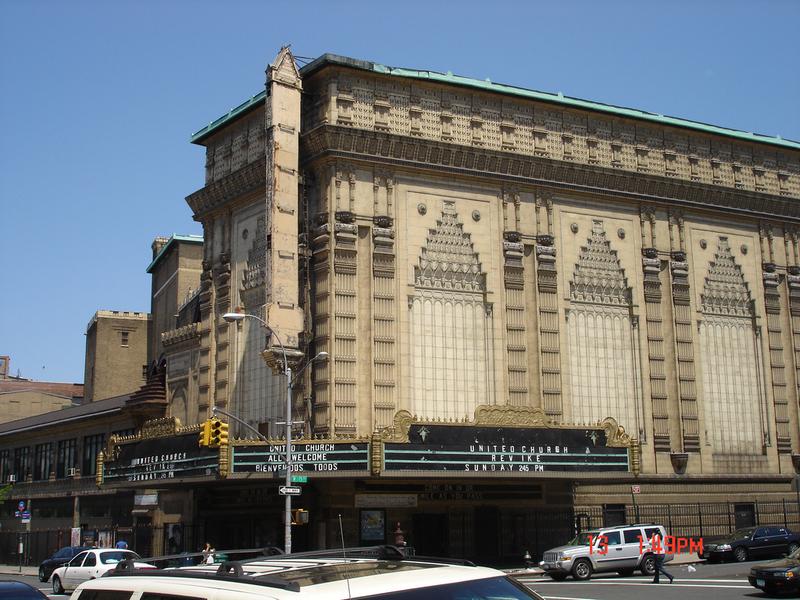 The Loews 175th Street Theater was built in the late 1920's and its interior is golden, Moorish, and incredibly ornate. But over the years, it fell into disrepair.
In 1969, Reverend Ike purchased the building, renamed it United Palace, and turned it into a church.
The city first considered preserving the building in 1970 and now, 46 years later, the landmarks commission has finally approved the designation.
But in a very rare move — the council member who represents the neighborhood, Ydanis Rodriguez, might vote against it. Since 1989, when the City Council began reviewing Landmark and Preservation Commission decisions, the City Council has only rescinded seven designations out of 569 landmark applications.
If Rodriguez votes no, the City Council may follow, effectively killing the preservation status.
The owners of the building said in a press release that "landmark designation adds time and cost to renovation projects."  They've offered to enter a binding, written agreement with the city to protect the theater.
Tara Kelly, Vice President of Policy and Programs at the Municipal Arts Society, says that it's great when a building owner wants to protect and preserve their building, but it's not enough.
"Unfortunately that continued stewardship and maintenance can't be guaranteed and what if the ownership does change hands. The reason why the landmarks designation exists is for certainty of that protection into perpetuity," Kelly said.
The Municipal Arts Society wants to persuade the church to accept the designation. It says designating the building would allow the owner to apply for grants, tax credits, and be able to sell the air rights above the building.
The City Council has until mid-April to vote on whether or not to landmark the theater.