The Brian Lehrer Show
Dakota Access Pipeline Project: 'We Need Infrastructure for People, Not Oil Companies'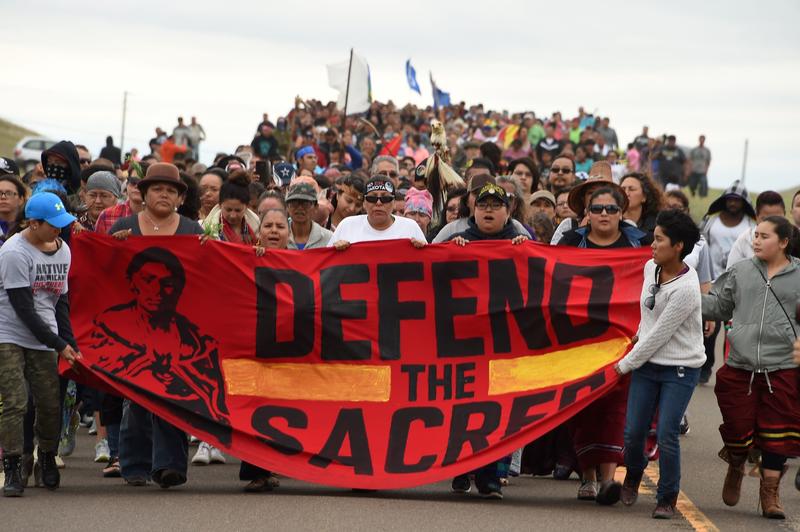 After months of protest the movement against the construction of the Dakota Access Pipeline broke new ground. On Friday afternoon the Obama administration took a stand for Native American rights when it temporarily blocked the construction of the pipeline. The administration's announcement came mere minutes after a federal judge denied The Standing Rock Sioux Tribe's request for an injunction on the pipeline's construction.
The Tribe opposes construction because the proposed route crosses over sacred burial grounds, and is concerned the pipeline could contaminate the community's drinking water if it ever ruptured. 
Winona LaDuke, longtime Native American activist and executive director of the group Honor the Earth and Mark Trahant, journalism professor at North Dakota University and founder of Trahant Reports, discussed the cultural and environmental implications of the Dakota Access Pipeline project.  
"We don't need any more fossil fuel infrastructure," said Winona LaDuke. "In a time when the United States has a D in infrastructure and Indian country has a D minus -- we don't even have simple drinking water in most of the villages on my reservation -- what we need is infrastructure for people not for oil companies."