Fifteen People to Remember, Not Just on 9/11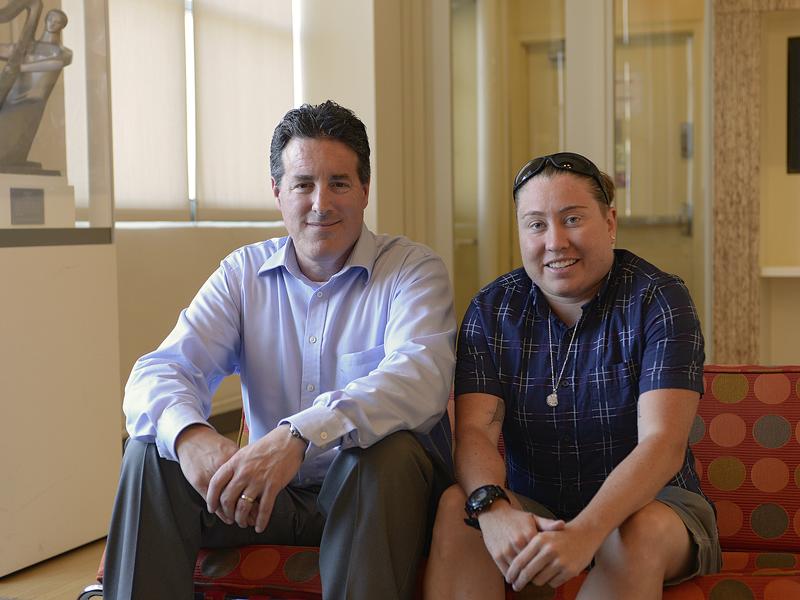 Kimberly Phelan was only 17 when her father, Kenny, died on September 11th. A firefighter and former NYPD officer, Kenny wasn't supposed to work that day, but he owed a day of work back to the department after having attended Kimberly's ring day ceremony earlier in the year. So on that fateful Tuesday, Kenny made his children lunch for school before heading to the firehouse. The family would never see him again.
Now, Kimberly is herself a police officer, having followed in her father's footsteps. She wears the same badge number as her dad, and still has the wrappings from the sandwich he made her before leaving for work that day.
In his new book "Finding Fifteen: How My Daily Walk to the 9/11 Memorial Became a Journey of Love, Hope & Survival," author Tim Oliver tells the stories of 15 people who died on September 11th, including Phelan's father, Kenny.
Oliver and Phelan sat down with WNYC's Jami Floyd to talk about the book, Phelan's father and about how victims' families are coping with loss 15 years after the terrorist attacks.