SchoolBook
Fewer NYC Students Make the Grade for Gifted Programs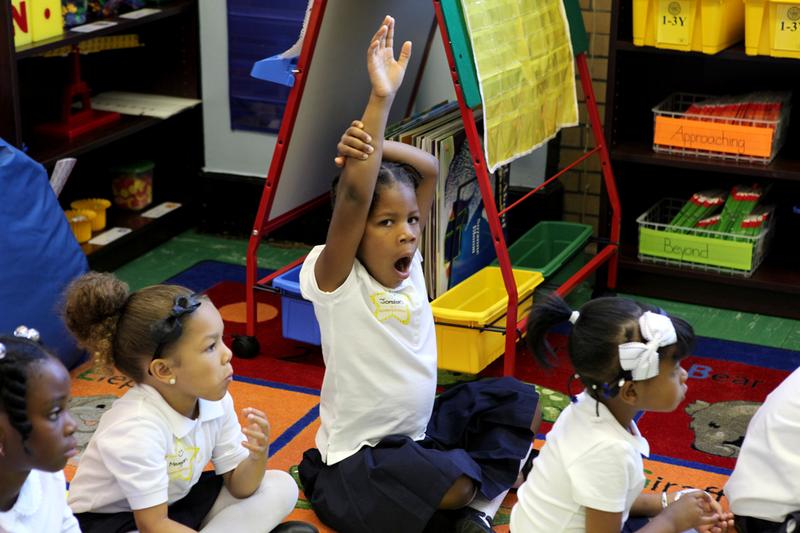 Fewer students are eligible for Gifted & Talented public school programs compared to last year, according to test data released by the Department of Education on Friday.
About 38,000 students entering kindergarten through third grade in the fall took the tests earlier this year. Those who scored in the 90th percentile on the exams were deemed eligible for district programs. About 10,000 students met that mark this year. That's compared to just under 12,000 eligible last year.
The bigger drop, however, was at the very top of the scoring range — those who score in the 97th percentile, which makes them eligible for the five highly competitive citywide programs. Last year, 5,450 students were eligible, about 15 percent of all test takers. This year, only 3,432 were eligible, or 9 percent of test takers.
One explanation for the drop could be how the tests were scored. This year, verbal and nonverbal components of the exam were equally weighted. Last year's exams weighted nonverbal scores more heavily, with a student's overall score combined from two-thirds of the nonverbal score and one-third verbal.
"We continue to look at alternative ways to identify gifted students through verbal and non-verbal assessments and promote geographical diversity in these programs," Department of Education spokeswoman Devora Kaye said in a statement.
District 2, which includes parts of downtown Manhattan and the Upper East Side, saw the most students qualify for citywide gifted programs with nearly 700 students. More students took the exams in that district, than in any other, as well. On the other end of the spectrum, Districts 7 and 23 had the fewest students qualify for the citywide programs, with  fewer than 10 students in each district eligible. District 7 covers the South Bronx. District 23 in Queens includes Brownsville and parts of East New York. 
The exams came under scrutiny last year after a scoring error by testing vendor Pearson was identified and had to be re-scored. Pearson administered this year's exams too, but department officials said they reviewed the company's process to "ensure the implementation of additional procedural safeguards."
One thing that has not changed this year: many more children were eligible to be in a gifted and talented program than there are spaces.
Here is how students performed in each district in the city.
District
Citywide Eligible
(Scored 97 percentile or higher)
District Eligible
(Scored 90-96 percentile)
% of students overall who qualified
1
73
115
33%
2
698
879
43%
3
339
427
46%
4
32
34
22%
5
48
69
25%
6
65
118
27%
7
Less than 10
21
10%
8
22
78
15%
9
15
48
12%
10
48
142
17%
11
45
171
14%
12
11
33
10%
13
112
188
35%
14
53
95
33%
15
220
349
36%
16
12
26
17%
17
38
83
17%
18
23
59
12%
19
18
48
13%
20
222
485
29%
21
146
221
29%
22
244
393
27%
23
Less than 10
20
11%
24
135
356
21%
25
125
372
27%
26
161
381
32%
27
56
148
18%
28
190
331
27%
29
34
148
14%
30
127
359
22%
31
101
341
21%
32
10
23
16%