SchoolBook
Many NYC Students Take Another Snow Day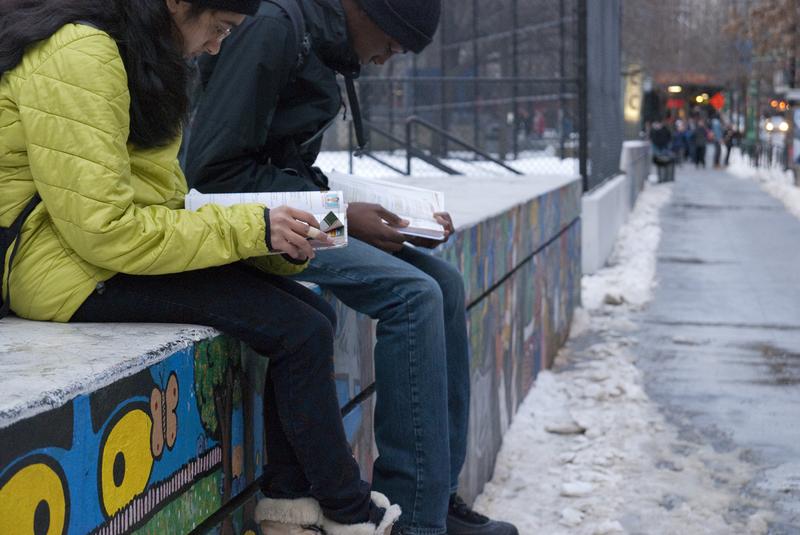 Fewer New York City public schools students went to class on Monday than normal, but attendance was still higher than other days this year when weather affected attendance.
About 83 percent of students attended class, according to preliminary data from the Department of Education. Snow started falling by day break and parts of the city saw more than seven inches of snow by 4 p.m. Several schools around the city closed for the day, but only after-school programs were cancelled by the district.
City-wide attendance has dropped several times this year amid snow and freezing temperatures. In mid-January, fewer than half of students attended class the day after another snowstorm.
School attendance has been widely discussed recently both because of the weather and a push to change the school year calendar to include additional holidays. Several schools in New York's predominantly Asian American neighborhoods recorded some of their lowest attendance rates on Friday, which was Lunar New Year. City-wide attendance was about average that day. Lunar New Year is one of the biggest holidays for people of Chinese descent. Mayor Bill de Blasio is considering adjusting the school calendar to accommodate other holidays.
New York State Assembly Member Ron Kim (D-Flushing), who supports making the holiday a day off for students, spoke with Brian Lehrer on Monday about the issue.
"It's not just about getting a holiday off from school," he said. "It's really about institutional acknowledgement of Asian Americans and Asian American culture and accepting Asian Americans as part of American culture."