The Takeaway
Feeling Insecure About Your Turkey? Tips From Dan Pashman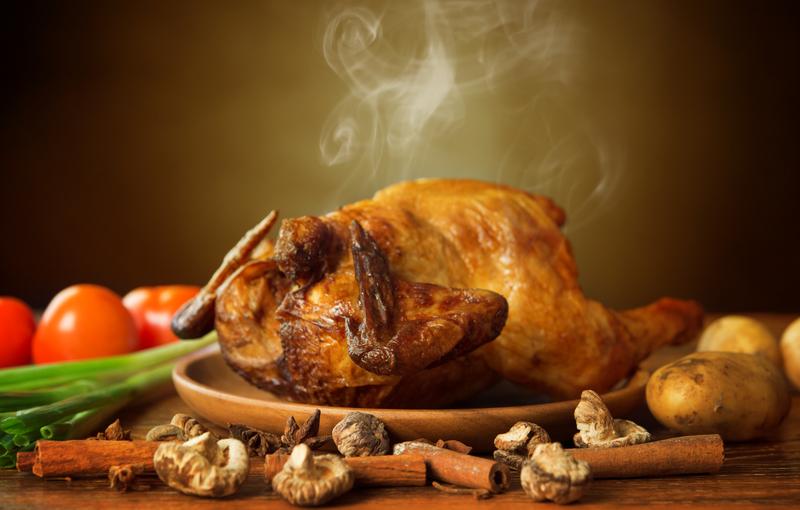 John Hockenberry and Dan Pashman, host of WNYC's Sporkful podcast and author of "Eat More Better: How To Make Every Bite More Delicious," chat about their favorite ways to make a Thanksgiving dinner.
There are many ways to cook a bird. But if you're feeling a little insecure about your turkey this Thanksgiving, Dan says to brine it. A brine, he says, leaves a lot of room for error. And one secret to keep vegetarians happy? Dan recommends the "veggieducken." 
Dan Pashman's one-hour Thanksgiving special, "A Very Sporkful Thanksgiving," will be airing nationwide the week of Thanksgiving on your local public radio station. It's produced by The Takeaway's own Kristen Meinzer.