Feds Scrutinize Luxe Manhattan Apartment Sales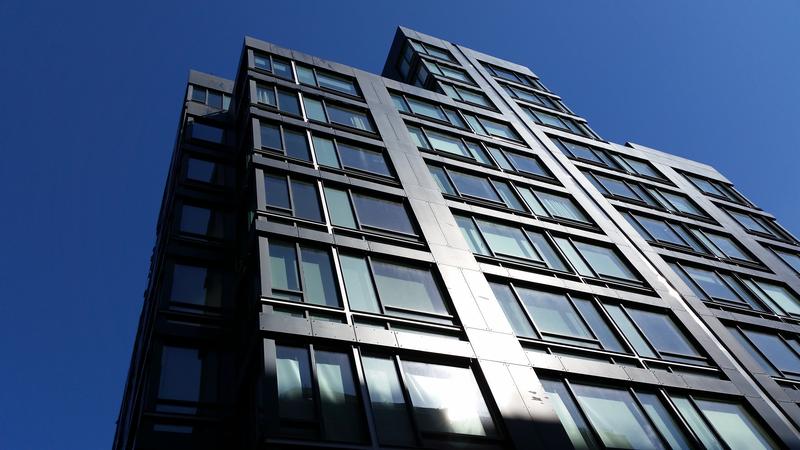 Elegant new condominium towers of glass and steel are rising in neighborhoods all over the city. With some units costing tens of millions of dollars, many New Yorkers have come to regard these buildings as little more than piggy banks for the global super-rich.
Now, the U.S. Treasury Department says it is concerned that luxury real estate is vulnerable to money laundering through all-cash sales to anonymous shell companies.
Starting March 1st, Treasury will run a pilot program scrutinizing big-dollar purchases of property in Manhattan and Miami. But while the pilot may turn up interesting data, the federal government has not yet made use of a powerful tool: a section of the 2001 USA Patriot Act targeting real estate closings.
A Section of the Law Gathers Dust
Passed in 2001 and renewed in 2015, the USA Patriot Act gives the Treasury Department the authority to implement anti-money laundering programs across a wide array of industries, including financial services, mortgage brokers, insurance and real estate.
But when it came to writing regulations to enforce the new law, Treasury made a temporary exemption for real estate closings.
"Well, that was in 2002. And it's 14 years later. And the Treasury Department still has not written those rules for real estate agents," said Elise Bean, who once served as an aide to former U.S. Senator Carl Levin.
Today, a banker opening an account for a new client is legally obliged to know who her client is, and the source of her funds. And the banker must report suspicious activity to the government. But no such obligation exists for real estate and escrow agents.
Jennifer Shasky Calvery, the Director of the Treasury Department's Financial Crimes Enforcement Network (FinCEN), said the department is still weighing whether to extend new regulations to real estate closings and how it might be done. 
"This order is not intended to be a crackdown or a solution to the money laundering problem. It is meant for us to better understand the nature of any kind of money laundering problem," Calvery said. "It is a first step, something that needs to occur before we move forward with any type of a regulatory fix, which would be long-term."
The Bribe That Paid For Apartment 5B
While real estate could be vulnerable to money laundering, the number of well-documented recent cases is small.
One such case involved a unit The Onyx, a stylish condominium in Chelsea. In May 2008, apartment 5B, a two-bedroom, was purchased by West 28th Street LLC for $1,575,000.
Not long after 5B was sold, U.S. law enforcement officials were alerted by their Taiwanese counterparts that West 28th Street LLC was connected to a suspicious chain of money transfers. The money was traced halfway around the globe, to a $6 million bribe paid to the then-first lady of Taiwan, Wu Sue-Jen.
"The bribe was paid in cash, it was delivered to the first lady actually at the presidential residence in Taipei," said Sharon Levin, a former attorney in the Southern District of New York, who led a legal proceeding to seize apartment 5B. "It was delivered to her in fruit boxes."
Levin said the money was moved into the financial system bit by bit, to avoid detection, and then was dispersed into accounts in Hong Kong, the British Virgin Islands, Nevis, and Switzerland. Eventually, part of the money was used to buy the apartment through a shell company.
"The more complicated it is, the more time consuming it's gonna be for law enforcement," Levin said.
Limited liability corporations, or LLC's, are a very common form of business, designed to protect the owners from personal liability for business debts. But LLC's also afford their owners near-anonymity. That makes them a popular vehicle for buying real estate.
In 2015, 2,047 condominiums and single-family homes were purchased in New York City by LLC's paying all cash, according to Propertyshark. Over the past decade, the number of these transactions has more than doubled. All-cash LLC sales now comprise more than ten percent of all residential condo and single family home sales in the five boroughs.
Another tactic favored by money launderers: paying cash. When a buyer pays for a property with a cashier's check or money order (commonly known as an "all cash" purchase), he makes it very difficult to trace the source of their funds.
A Six Month Pilot
While the Patriot Act, as written, would establish anti-money laundering programs across most parts of the financial system, the Treasury Department's pilot (known as a "Geographic Targeting Order") is focused on learning the real names, or "beneficial owners" behind large all-cash purchases.
But there are limitations to the program.
The pilot will last just six months. It will only track transactions $3 million and above in Manhattan and $1 million and higher in Miami-Dade County. Brooklyn, San Francisco, Los Angeles, and many other expensive and desirable areas are not part of the program. And purchasers can still find ways to avoid scrutiny by foregoing title insurance or by using a small amount of bank financing.
"There's a lot of ways to get around it," said Levin, the former prosecutor. "I think this is a pilot program to see what's there, and then FinCen will either decide not to do it, or they'll refine it and come up with something more permanent."
David Szuchman, chief of the investigation division at the Manhattan District Attorney's office, expects the monitoring program to yield valuable information.
"This would be one of the first attempts we have to be able to show that in a broad based way that cash is running through this city from crimes committed elsewhere, or in the United States," Szuchman said. "And nobody wants their buildings being bought up for that purpose, nobody wants dirty money being injected into Manhattan."
But had it been in place eight years ago, the program still would not have flagged anything unusual about apartment 5B or the LLC that purchased it on behalf of the former first family of Taiwan. Because the sale was under $3 million, the beneficial owner's name would not have to be disclosed.
The President and first lady of Taiwan were eventually jailed for corruption. After the U.S. government seized apartment 5B, the unit was sold, in 2013. The purchaser was an LLC that paid all cash.
CORRECTION: An earlier version of this story provided an incorrect title for Elise Bean. It has since been corrected.