Prosecutor Opens Second Inquiry into Christie Ally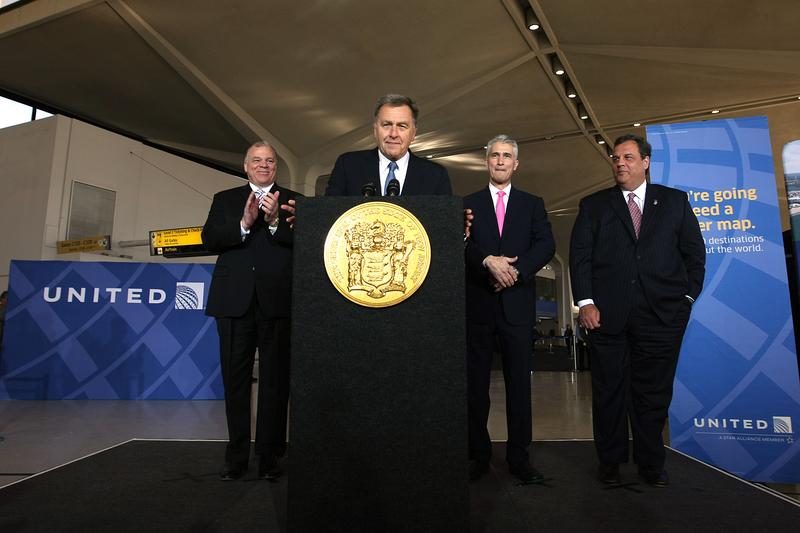 Federal prosecutors have opened an inquiry into Port Authority chief David Samson, a close ally of Gov. Chris Christie, sources familiar with the investigation say. The prosecutors are examining whether Samson acted inappropriately when he represented private clients whose interests overlapped with the Port Authority.  
The new line of inquiry represents a significant broadening scope for prosecutors, and brings the investigations even closer to Christie, who said as recently as ten days ago that he is "strongly, firmly" behind Samson. Unlike Bridgegate organizers David Wildstein, Bill Baroni, Bridget Ann Kelly, and former Christie campaign manager Bill Stepien, David Samson has remained in his post as Port Authority chair.
The U.S. Attorney in Manhattan, Preet Bharara, last week issued a subpoena to the Port Authority, according to sources familiar with the investigation. But the case was quickly transferred to New Jersey U.S. Attorney Paul Fishman, who is already involved. 
Fishman is already looking into whether Christie and his top appointees at the Port Authority created a traffic jam on the George Washington Bridge to take political revenge against the mayor of Fort Lee, and into whether Lt. Governor Kim Guadagno threatened to withhold Sandy aid if Hoboken Mayor Dawn Zimmer didn't greenlight a development project put forward by a Samson client.
Samson is a close Christie confidante, one of a small coterie who has traveled on national political trips with the governor, raised money for his campaign and served as his Transition Chair.
Samson's attorney, Michael Chertoff, said in a statement: "We are not commenting on the progress of the investigations."
WNYC first broke the story of how Samson's private law practice soared after he became Port Authority chief, and has since reported on a series of potential conflicts by Samson: 
• Samson pushed the takeover of the Atlantic City airport while also representing the airport as Bond Counsel;
• Samson voted for a $256 million upgrade of the Harrison PATH station while representing two private landowners who stood to gain from the renovation;
• Samson represented NJ Transit as a private lawyer while also pushing forward deals in his official capacity as Port Authority chief. Samson also later lobbied NJ Transit on a separate Hoboken land deal.
That Hoboken deal was the first potential Samson conflict to come to light. Hoboken Mayor Dawn Zimmer said that Lt. Gov. Kim Guadagno had threatened to withhold Sandy aid — if Zimmer didn't support a development project represented by a Samson client. That client had benefited from a $75,000 Port Authority-funded study of land development in Hoboken. 
Samson's name has also surfaced in Bridgegate emails. David Wildstein, who organized the lane closures, responded with fury when they were re-opened. "Samson is retaliating," Wildstein wrote. It has yet to be explained what that email meant. 
Christie has staunchly defended Samson, but his press office did not immediately respond to inquiries about the widening investigation. Monday, New York Gov. Andrew Cuomo, who jointly runs the Port Authority with Christie, told WNYC he "would leave it to the New Jersey Governor to decide" whether Samson should resign.