Federal Officials Replace Team Investigating Garner Case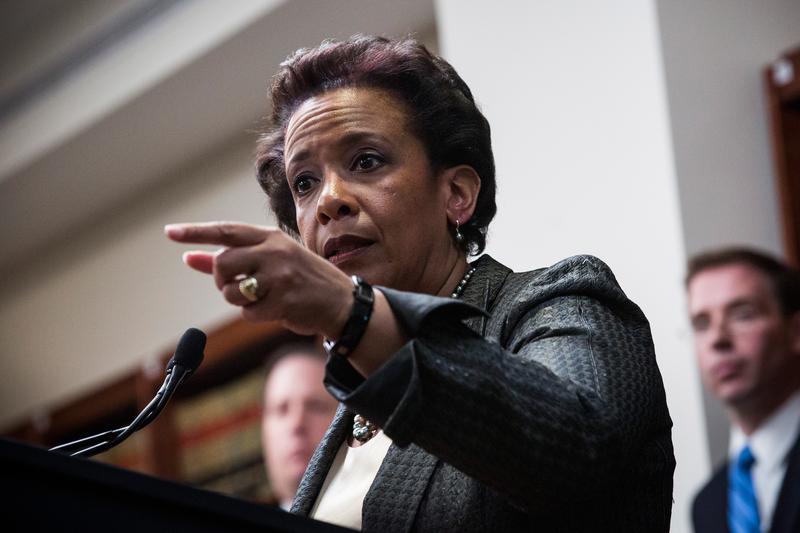 The Justice Department has replaced the team of New York City-based federal investigators charged with examining the 2014 death of Eric Garner.
That's according to five federal officials who spoke to the New York Times on the condition of anonymity. Garner died after being placed in a chokehold by NYPD Officer Daniel Pantaleo.
Now, a new team from Washington D.C. will take the lead on investigating whether or not the NYPD violated Garner's rights during the encounter.
"This case has been stalled for many months because of a disagreement," said New York Times reporter Matt Apuzzo. "The FBI agents in New York and prosecutors in Brooklyn believe there wasn't sufficient evidence to move forward. The civil rights team in Washington, a team of prosecutors which specializes in prosecuting civil rights violations, disagreed."
Apuzzo says because of that split, Attorney General Loretta Lynch had to decide whether to move forward the investigation. Lynch decided yes. Now the Eastern District U.S. Attorney's office, based in Brooklyn, is no longer involved.
Apuzzo spoke with WNYC's Richard Hake.