Former Cuomo Aide Facing Federal Charges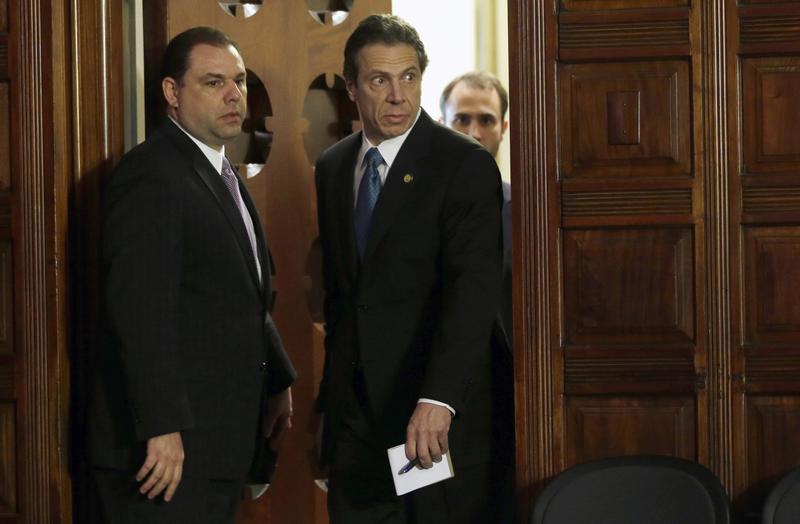 A former top aide to New York Gov. Andrew Cuomo is among nine people charged with bribery and fraud involving one the governor's signature economic development projects.

U.S. Attorney Preet Bharara has scheduled a news conference at noon Thursday to discuss the case.

Joseph Percoco is the former executive deputy secretary to the governor. Also charged is Alain Kaloyeros, president of SUNY Polytechnic Institute.
The complaint, unsealed Thursday morning, accuses the two of participating in two bribery and fraud schemes in connection with the award of hundreds of millions of dollars in New York State contracts and other official state actions.

The Democratic governor's office said in April that Bharara was examining possible undisclosed conflicts of interest and improper bidding related to Cuomo's efforts to attract high-tech jobs upstate.

The federal probe revealed a web of individuals and businesses tied to Cuomo that stand to make millions from the projects.
Messages left with Cuomo's office were not immediately returned. Percoco's lawyer and Kaloyeros weren't initially available for comment.
Speaking on WNYC, the Wall Street Journal's Erica Orden said while Cuomo has weathered other investigations, such as the one over the shutdown of the Moreland Commission, this one could potentially be more damaging.
"This is certainly the highest profile instance of people who have worked closely for him, or who do work closely for him, in very high powerful positions being charged with a crime."
You can hear the entire interview with Orden and WNYC's Richard Hake.