As Federal Agents Detain New Yorkers, Unease in Immigrant Communities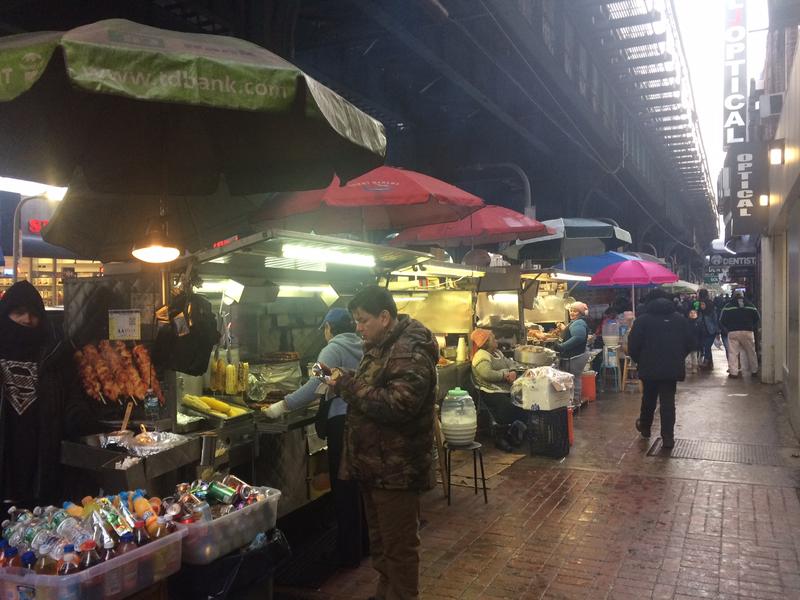 At least five people on Staten Island have been detained by U.S. Immigration and Customs Enforcement agents since the beginning of February.
That's according to advocacy group Make the Road New York, which says there is a higher sense of fear in New York's immigrant communities than there has been in years.
The five men, all Mexican nationals, are still under detention. Advocates said it could take up to two and a half months before they appear before a federal court.
The revelation of ICE operations in New York City comes as Department of Homeland Security officials say raids were carried out in seven states this week. Federal officials say the "targeted enforcement actions" were aimed at people with criminal records. It was unclear if the five men detained in New York City had criminal records.
Meanwhile Mayor Bill de Blasio's office says it's received "credible reports" of immigration enforcement activity in several New York City neighborhoods over the last few days. Rosemary Boeglin, a spokesperson for the mayor, said in a statement the administration is working with police and community organizers to verify those reports.
She adds the mayor's office stands with New York City's foreign born population, whether documented or otherwise.
"We will use all of the tools at our disposal to protect them from any federal overreach," Boeglin said on Saturday.
Representatives with Make the Road New York say while the raids in New York City are not necessarily a directive from the current administration, they are part of a steady increase of ICE operations that began before President Donald Trump took office. However, they have not provided data to back that claim.
Yet they say there is a palpable sense of fear and paranoia in immigrant communities.
Lead organizer Natalia Aristizabal says her staff hears similar concerns on a daily basis.
"They literally wake up to a different message from a different community member from a different area of New York to see if what they're seeing is normal," she said. "There is a heightened fear from communities where if they see law enforcement, whether it's ICE or not, it feeds into people's fear that they're coming out to get them."
Organizers with Make the Road New York say they are offering "know your rights" training for those who are interested.
The U.S. Immigration and Customs Enforcement agency could not be reached for comment as of Saturday night.