Transportation Nation
Fed RR Administration: Metro-North Must Comply With Emergency Order; Cuomo Responds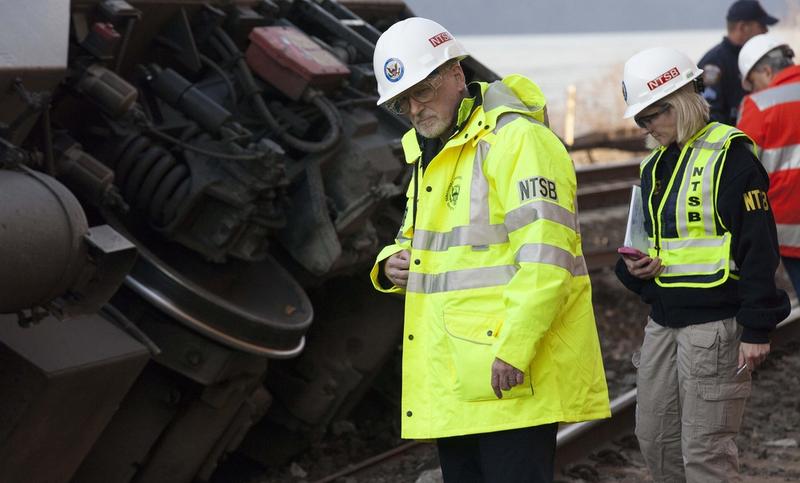 The Federal Railroad Administration of the Department of Transportation announced an emergency order Friday requiring Metro-North to control passenger train speeds.
The order says Metro-North must modify its signal system to ensure that trains obey speed limits; until the system is upgraded, two railroad employees must operate each train in areas where there is a reduction of speed of more than 20 mph. 
"Safety is our highest priority, and we must do everything we can to learn from this tragic crash and help prevent future derailments," said U.S. Transportation Secretary Anthony Foxx in a statement.  "While we assist the National Transportation Safety Board in carrying out its investigation, this Emergency Order will help ensure that other Metro-North trains travel at appropriate, safe speeds."
Failure to comply with the order will result in "enforcement actions against the railroad or individuals who violate it," the statement said.
A Metro-North train going 50 miles over the posted speed limit crashed Sunday in the Bronx, killing four and injuring many others.
Federal Railroad Administration order to Metro-North
Gov. Andrew Cuomo responded to the emergency order shortly after; in a statement, below, he said it was clear to him that Engineer William Rockefeller was responsible for the crash. Nonetheless, he said, positive train control and other measures should be implemented as soon as possible.