Fear, Lies and Intrigue: Takeaways from Day 3 of Bridgegate Testimony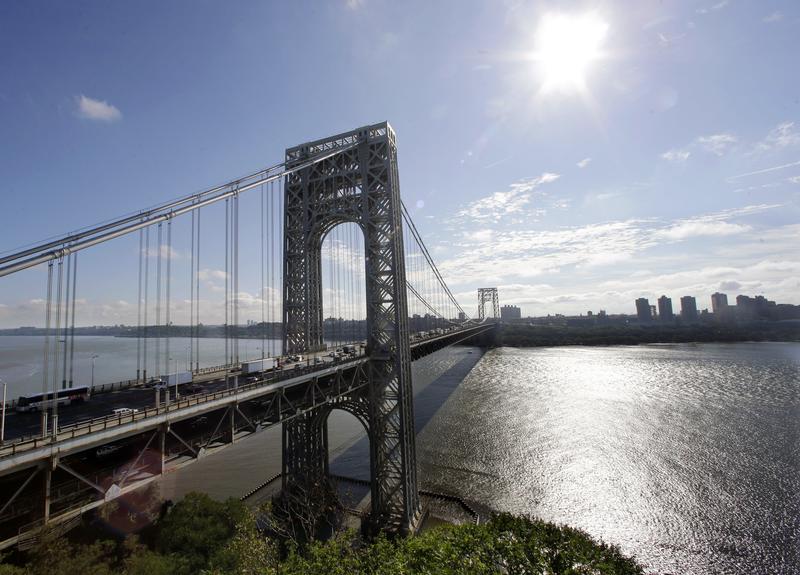 On the first days of Bridgegate testimony, one thing became painfully clear: lying to the press, and the public, is a casual by-product of achieving political aims.  It's almost a business model. The trial is only three days old, but so far both the Fort Lee Mayor Mark Sokolich and Port Authority Executive Director Pat Foye have admitted lying in their public statements, and evidence has been producing showing that both the New York and New Jersey sides of the Port Authority tried to use traffic lanes in the tiny borough of Fort Lee to maneuver for political advantage. Here's the breakdown. 
1. "Trenton" tried to close the lanes again after they were opened. Twice. The morning of Sept. 13, 2013, at 6 a.m., Port Authority executive director Pat Foye called his staff, reopened the lanes in Fort Lee, and sent around the email that ultimately brought the scandal to public light, the one calling the closures "hasty" and "ill-advised" and a "threat to public safety." After that email, Bridgegate defendant Bill Baroni sent an email of his own, to Foye: "There can be no public discourse." Then Baroni met with Foye twice in Foye's office.
The first time, Foye said in testimony Wednesday, Baroni asked that the lanes be closed again, saying "it's important to Trenton" and that Trenton "senior staff had been briefed and that it's important to them." We know from other documents that Baroni then spoke with Christie mentor and Port Authority Chair David Samson, and that David Wildstein, the convicted Bridgegate felon, then emailed Bridgegate defendant Bridget Kelly that "Samson is retaliating."  
After all that, we now know, Baroni went back to Foye and tried, again, to get him to re-close the lanes. When Foye still refused, Baroni threatened, "Trenton will call Albany."
2. But Pat Foye may have been playing games, too.  A significant amount of Baroni lawyer Mike Baldassare's cross examination was about Foye's prior knowledge of the lane closures — hours before he has previously let on.  Foye was asked about a speech he gave before a transportation group in Lower Manhattan at midday on Sept. 12. "Isn't it true that by the time you left that luncheon on Thursday the 12th you knew all of the details about the mess up in Fort Lee?" Foye was asked. Isn't it true, the defense attorney asked, that he told a colleague, "You don't know the half of it?" That he authorized his chief of staff "to call a reporter to stir up a story about the lane closures?"
And then Baldassare swooped in: "Isn't it simply true you knew about the lane closures, you knew about the problems well before you reversed the lanes, and you let it continue so you could swoop in Friday after it had already started and look like the hero?"
Foye denied all of it, but the question was left hanging as Baldassare ended his cross, with the implication that four witnesses could come in and contradict Foye.
3. Foye repeatedly authorized false statements to the press. By the afternoon of Friday, Sept. 13, Foye knew, everyone knew. Still, in an email exchange with Scott Rechler, the New York Vice Chairman of the Port Authority and Gov. Cuomo's highest board appointment, Foye said, "It's fine with me," to say, "The Port Authority has conducted a week-long study of traffic safety patterns."
But that statement was false, as Foye knew.
"You're the executive director, you have a duty to the public," said Michael Critchley, Bridget Kelly's attorney. "Is it part of your duty to make sure false information does not go out to the public? Proud of yourself?" he hammered.
"Bill [Baroni] asked for it," Foye insisted.
Critchley pressed on, quoting another false statement that had been given to The Record. Foye pushed back, talking about reopening the lanes for public safety reasons.
"What about lying to the public?" Critchley demanded.
"Immaterial," Foye said. 
4. Cuomo's team swept in immediately to gain an advantage. We've known that New York Gov. Andrew Cuomo's team worked to keep a lid on the burgeoning scandal, despite saying, "It's basically a New Jersey matter," to reporters.  In court, we got our first concrete glimpse of what Cuomo was looking for, via an email from the Port Authority's vice chair, Scott Rechler, who was appointed by Cuomo. Foye had urged Rechler to have the board take up the Fort Lee issue in "executive session," the secret board meetings where all the real business of the Port Authority took place.
But Rechler hit the pause button on that: "I think we make discussing Fort Lee in executive session a game-day decision, depending on how New Jersey is behaving with respect to all our pending issues." Rechler specifically name-checked Red Hook, a dying terminal for which Cuomo was seeking politically important (to his own reelection campaign) subsidies.
That email was sent on Sunday, Sept. 15, the day after Yom Kippur, the Jewish day of atonement. 
5. Christie's courtship of New Jersey Mayor Mark Sokolich was far more extensive than we've known. Sokolich, as we know, was first courted by Christie's team at the Port Authority. He was given free buses to the cross-Hudson ferry and a special private tour of the World Trade Center before it was open to the public.
He also testified that he met with Christie staffer Matt Mowers five or six times a year, that he was invited to Giants games, that Christie staged an episode of "Morning Joe" that was beamed from Fort Lee, and that he was invited to a small lunch at Drumthwacket, the governor's mansion, with another mayor and Christie spokesman Mike Drewniak: "And then a door opened on another side of the table and out came Gov. Christie," who stayed with the two mayors for almost two hours, Sokolich said. This was a big deal for a local Mayor. (After the Bridgegate story broke, Christie said he couldn't recall having met Sokolich.) 
6. Sokolich lied, too.  During the closures, the Fort Lee Mayor kept asking in communications with the Port Authority, why he was being punished. But in November, after Christie was re-elected, he wrote a letter to the Star-Ledger, denying there had been retaliation.
On Wednesday, he said the second statement was a lie. "Because I was petrified. I was petrified. We had a $1 billion development going that had taken 45 years to put together. I was petrified of further retribution," he told the court. He continued, his voice rising, "Meanwhile I'm getting phone calls from the press, 8, 10, 12 times a day. I wanted to do everything possible to keep the borough of Fort Lee out of this story. I wanted it to go away as much as anyone. I wanted it to die on the vine. I had the developers pressuring me. This is new ground for me, I'm a local mayor. I said no, it wasn't retribution."
And then he added: "It was not a proud moment for me. I weighed it, was it me or my community? I chose the community. If I was out there screaming it was retribution, where would that have left Fort Lee? That's why I did what I did."
So at least there's that. One lie that someone is, admittedly, not proud of.