The Takeaway
FCC Chairman: A Declaration of Independence for the Internet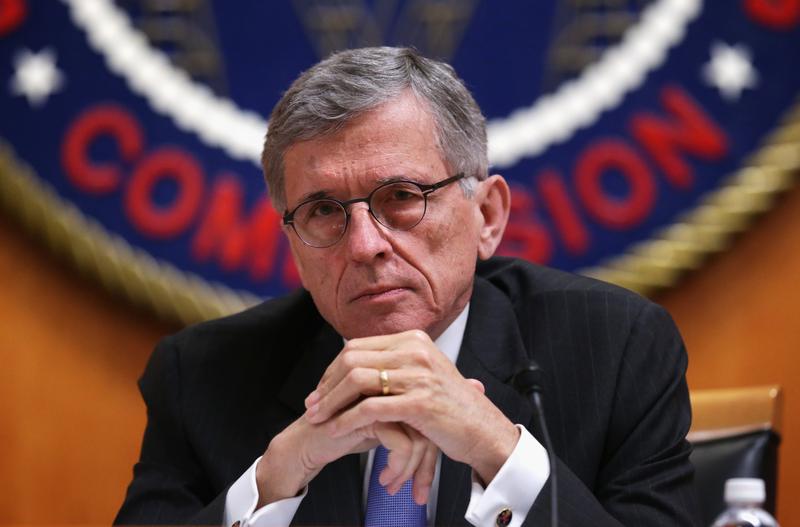 All internet must be treated equally—that was the message sent on Tuesday by the Chairman of the Federal Communications Commission (FCC), Tom Wheeler, when he announced his final plan to address net neutrality.
Wheeler is pushing to reclassify the internet as a public utility. The move enforces the common carrier principle, which means there can be no paid prioritization and no manipulation of internet access or traffic.
But the plan does give the FCC unprecedented authority over the internet, and opponents say innovation and investment will suffer at the hand of such control.
"As a society, we have to figure out how we regulate this media—what's the social contract and the role of the FCC in their regulatory oversight?" says Victor Pickard, assistant professor at the Annenberg School for Communication at the University of Pennsylvania.
See Also: The Case Against Net Neutrality
When it comes to concerns over government control, Pickard, the author of "America's Battle for Media Democracy: The Triumph of Corporate Libertarianism and the Future of Media Reform," looks back to the past. In the 1940s, he says that the FCC was very aggressive and took a hardline anti-monopoly approach.
"With Tom Wheeler, I don't think that was his initial instinct," says Pickard. "But he was pushed by public pressures to essentially do a very similar, New Deal-like measure against internet monopolies."
Pickard says that Wheeler has a good reason to push back against the business community, which wants the internet to become a commodity that can be bought and sold.
"From society's perspective, democracy depends on this," says Pickard. "We have to take that into consideration as we devise policy for it."
But Wheeler's plan isn't a final solution, and a number of challenges lie ahead for both regulators and the American public.
"We already know that the Republican-led Congress is seeking to undercut the FCC's regulatory authority," he says. "There's already been public announcements that AT&T will take this to court. There will be continued scrutiny as to whether there are any loop-holes in these net neutrality protections. And finally, the concern is that on February 26th, the public may declare victory and then tune out."
Pickard says that continued public engagement around the issue of net neutrality is vitally important to ensure that the internet remains free and open.
"Media policy isn't the sexiest issue," says Pickard. "But when the public realizes what's at stake, they will engage—I think we saw that when nearly 4 million people wrote into the FCC in response to their open internet rules."
Todd Zwillich, Takeaway Washington Correspondent, says that Republicans on Capitol Hill also heard the public's cry and don't want the FCC completely out of the picture.
"They just don't want what they're calling a 'power grab' by an agency that they say is using antiquated rules and regulations that apply to the big phone companies of yesteryear," he says.
Zwillich adds that GOP lawmakers are mulling over a few proposals that would address the public outcry over paid prioritization of internet service.
"They're effectively saying that they can outlaw pay-to-play and that they can outlaw internet fast lanes and kind of leave it there," he says. "They don't want broad Title 2 authority, which is the authority that the FCC wields over the big telecom companies."
Republican lawmakers do recognize that the FCC has jurisdiction to regulate the internet, but Zwillich says that the GOP wants that authority to be narrowed and focused.
"Democrats are absolutely gleeful—they've been leaning on the FCC to go big here since 2010, when the courts threw out the FCC's original efforts to regulate this stuff," says Zwillich.
Listen to the full interview above to hear both Democratic and Republican lawmakers react to Chairman Wheeler's net neutrality proposal.