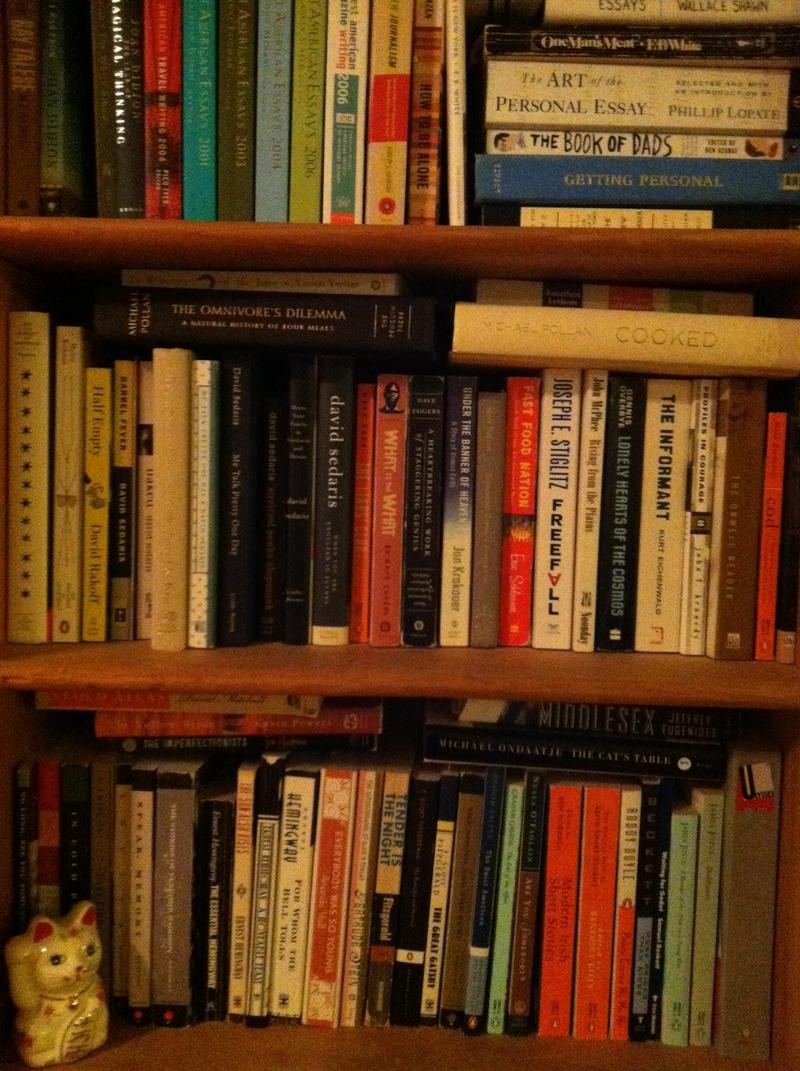 It's time of year when people and publications round up the best books of the year, so the Lopate Show staff is sharing some the best books we read this year (whether they were published this year or not). Leave a comment to let us know what yours were.
Blakeney Schick, associate producer
     Lean In, by Sheryl Sandberg. This is the ultimate conversation starter. You may not agree with all of it, but it dominated discussion for months when it first came out -- and that is an achievement in its own right.
     Beautiful Ruins, by Jess Walter. It came out in 2012, but I picked it up this summer. I picked it up and didn't put it down until I had finished it. A completely absorbing novel.
Janet Bryant, contributor
 
     Private Life, by Jane Smiley (It didn't come out in 2013, that's just when I read it).
Barbara Cahn, contributing producer
     Five Star Billionaire, by Tash Aw 
     Americanah, by Chimamanda Ngozi Adichie 
 Fannie Cohen, contributor
     Dark Lies the Island, by Kevin Barry. This book of short stories reintroduced me to the English language. His prose is captivating—slangy, dirty, and flexible. Set in current-day Ireland, the stories deal with man's fumbling attempts to keep cool in otherwise civil society. A must-read for anyone who believes in zip codes. 
Julia Corcoran, associate producer
     The American Way of Poverty, by Sasha Abramsky. This book highlights an issue that is too often overlooked. It explains social policies, economics, and the human side of poverty.
     Wolf Hall and its follow-up Bring Up the Bodies, by Hilary Mantel. Neither were published this year (but the paperback of Bring Up the Bodies was), but they are some of the densest and most compelling historical novels I've read in a long time. She creates such full, real, complex characters, based on real people in Henry VIII's court. And Leonard's conversation with her for the Leonard Lopate Show Book Club was great.
     Love, Dishonor, Marry, Die, Cherish, Perish, by David Rakoff. This book was published shortly after Rakoff died, and there's an audiobook of it that he recorded in the final weeks of his life. It seems like a strange and difficult thing to write a novel in rhyme, but the way it came together at the end was beautiful and surprising.
   Tenth of December, by George Saunders. He's such an inventive writer. These short stories are like nothing else I've ever read.
Fran Jacobs, contributing producer
 
     Egyptomania, by Bob Brier. It's about our crazy live affair with all things Egyptian and the strange objects and  tributes that have been generated by it. Of particular interest us the story of Cleopatra's Needle which was transported from Egypt to Central Park. There is currently an exhibit about this obelisk at The Met.
Jessica Miller, contributor
     Stay Up With Me, by Tom Barbash