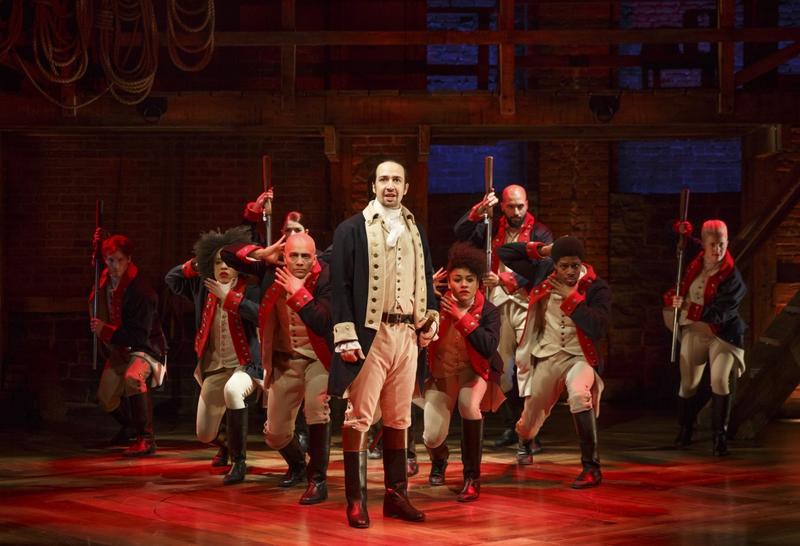 The dude on the ten dollar bill is having a big moment.
When the U.S. Department of Treasury announced it would demote Alexander Hamilton from his prominent position on the ten dollar bill, countless columnists defended his honor as the father of our financial system. Thousands have signed a petition pending before the White House to keep him on the bill. 
And next week, thousands of theater-goers will file into the Richard Rodgers Theatre to see the money man sing (and rap and dance) on the Broadway stage.
The musical Hamilton, created by Tony-award winner Lin-Manuel Miranda who stars as Hamilton, opens for previews after a sold out run at The Public Theater. And Hamilton is bringing in the benjamins: some tickets are reselling at well over ten times the original price.
The story of American finance doesn't exactly have a crowd-pleasing reputation, but Miranda brings delight and color to conflicts and concepts championed by Hamilton in the 18th century; issues that are still at the heart of major political and economic debates today.
And then there's New York City, a place he hoped to make the nation's capital. Traces of his legacy can be found scattered throughout the city and the surrounding region, including the dueling grounds across the river in Weehawken where Aaron Burr mortally wounded him 211 years ago on July 11.
Host Charlie Herman invites Joanne Freeman, author of Alexander Hamilton: Writings and a professor of History and American Studies at Yale University, and Catherine Rampell, an opinion columnist at the Washington Post who's both reported on the economy and critiqued theater, to delve into the world of Hamilton and what it says about our world today.