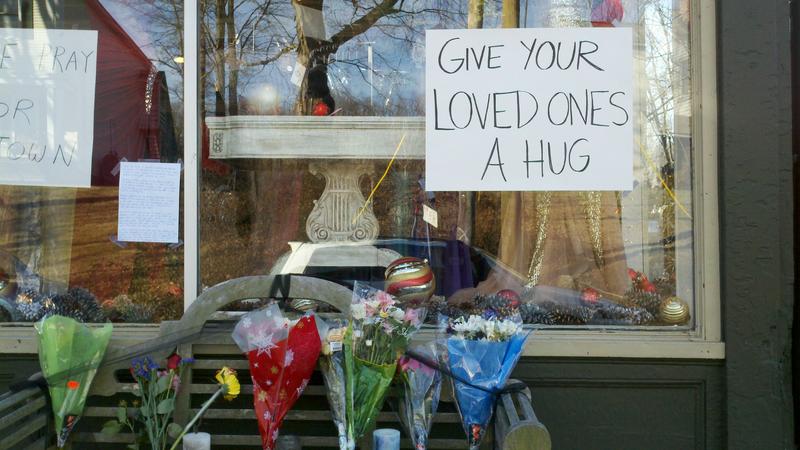 New Yorker contributor Andrew Solomon discusses interviewing Peter Lanza, father of Adam Lanza, who killed his mother, himself, and 26 people at Sandy Hook Elementary School in Newtown, Connecticut, in December 2012. Solomon's article "The Reckoning" appears in the March 17 issue of The New Yorker.
Though the crime of killing 26 people at Sandy Hook Elementary School remains incomprehensible, Solomon's conversations with Peter Lanza gave him some insight into Adam Lanza's inner world: "I think Adam believed that he was hateful. He believed that his life was without value, and he wanted to make that true. He wanted to become as horrible as he understood himself to be."
Solomon says that Lanza's diagnoses of a sensory integration disorder and Asperger's Syndrome may have prevented his parents and doctors from seeing his symptoms as symptoms of sociopath behavior. "The privacy of a mind can allow terrible things to happen without their being visible."
Since his article was first published, Andrew Solomon has received more than 2,000 emails since the story was published. Ninety percent of those, he says, have been supportive of Peter Lanza. The others have been very angry and hostile toward Peter Lanza and also toward Solomon.
Solomon notes that parents are often blamed for the shortcomings – and in this case, the crimes – of their children. The reason behind that impulse to blame, he says, is fear. "If we acknowledge that parents don't cause this, if we acknowledge that you can be good parents and still have this happen, then we open up a world of terror to ourselves."
However, after months of interviews and research, Solomon says: "I think there is no such thing as an explanation for this."