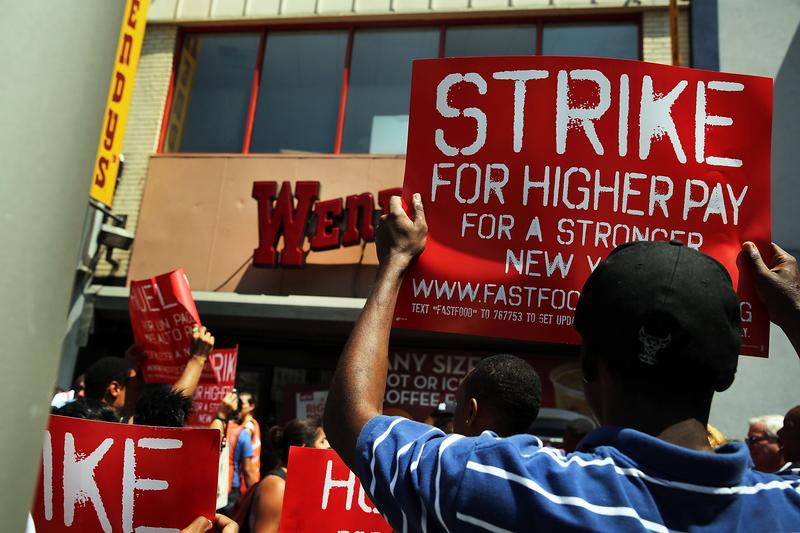 In 2012, the seven largest fast food corporations—including McDonald's, Pizza Hut, and Taco Bell—made $7.4 billion in profits. Their employees earned an average of $8.69, barely a dollar more than minimum wage.
Today, fast food workers in 100 cities are striking for a $15 an hour wage and the right to form a union without interference.
It's a movement that's been growing for over a year. In November 2012, more than 200 fast food workers protested at more than 20 restaurants in New York City. It was the first mass walkout in the history of the nation's fast food industry.
Today The Takeaway hears from two fast food workers about what it's like working in the industry.
Naquasia LeGrand is a cashier at KFC who earns just $7.70 an hour. And Eduardo Shoy is a delivery man for KFC and Pizza Hut, as well as a forklift operator at JFK airport.
Angelo Amador is the Vice President of Workforce and Labor Policy at the National Restaurant Association. He is on the opposite side of the debate, opposing the wage hike.