Bill Cunningham's Shots of Historic Dresses Matched to Famous Buildings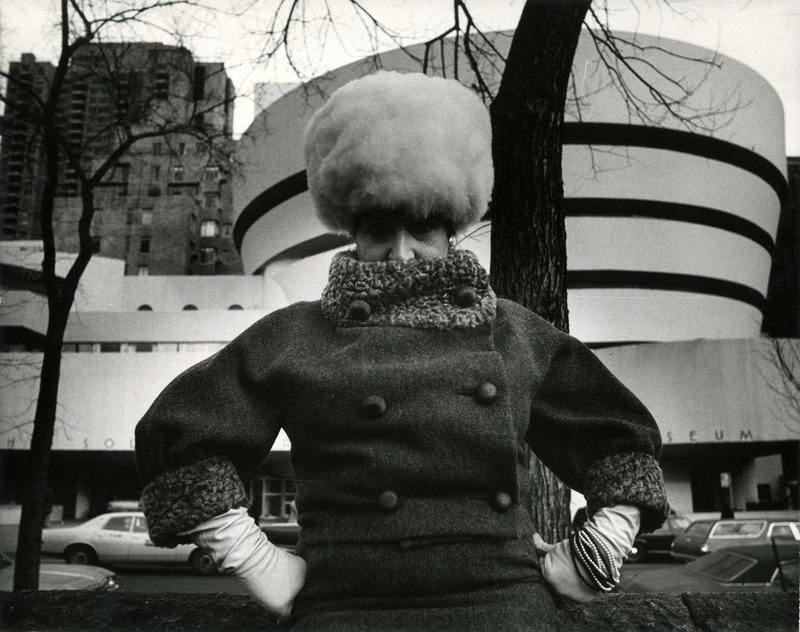 The New York Times' street fashion photographer Bill Cunningham spent eight years in the 1960s and 1970s documenting the facades of well-known New York City Buildings.
The pictures, now on view at the New York Historical Society, feature Cunningham's fellow photographer Editta Sherman posing in period clothing in front of places like The Metropolitan Opera, the Associated Press building, and Grand Central Terminal. 
Valerie Paley, the New York Historical Society Historian, who curated the show, says Cunningham not only picked the buildings, but he rifled through thrift shops and flea markets around town to choose the dresses.
"To think of his eye, just in scouring the shops, scouting out the images, and then taking the photograph, is just quite masterful," she said.
Paley said the Cunningham project was important at the time because the city was in the middle of a financial crisis in the 1970s, buildings were being torn down and people didn't find the city beautiful. "He saw the beauty in the form, in the shape, and the history of the buildings," she said.
Bill Cunningham, Editta Sherman on the Train to the Brooklyn Botanic Garden, ca. 1972. (New-York Historical Society, Gift of Bill Cunningham)
Bill Cunningham, Gothic bridge in Central Park (designed 1860), ca. 1968-1976. (New-York Historical Society, Gift of Bill Cunningham)
Bill Cunningham, Grand Central Terminal (built ca. 1903-1913), ca. 1968-1976. (New-York Historical Society, Gift of Bill Cunningham)