SchoolBook
Fariña Says Success Comes with Laser Focus on Classrooms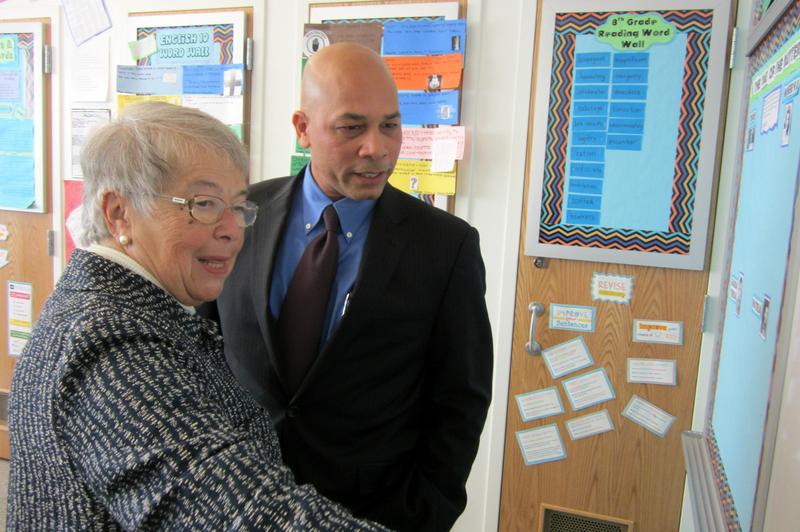 Just over a week into her new job, Schools Chancellor Carmen Fariña said she's getting up to speed as quickly as she can. To that end, she's touring dozens of schools chosen not for test scores but for a practice she would like to see other schools emulate. 
WNYC joined her on a recent trip to M.S. 327 in the South Bronx where she wanted to know more about the principal's success connecting with parents.
Improving middle schools, one of her top priorities as she takes control of the sprawling school system, has proven a tough nut to crack. Districts around the country as well as the Bloomberg administration have tried to inspire teachers and improve test scores in the critical middle years.
Fariña said she was confident her four decades in the New York City schools prepared her for the task.
"Everything has to have an impact on the classroom," she said. "The best teacher in the classroom with kids who have the support they need, that's what's going to move the system forward."