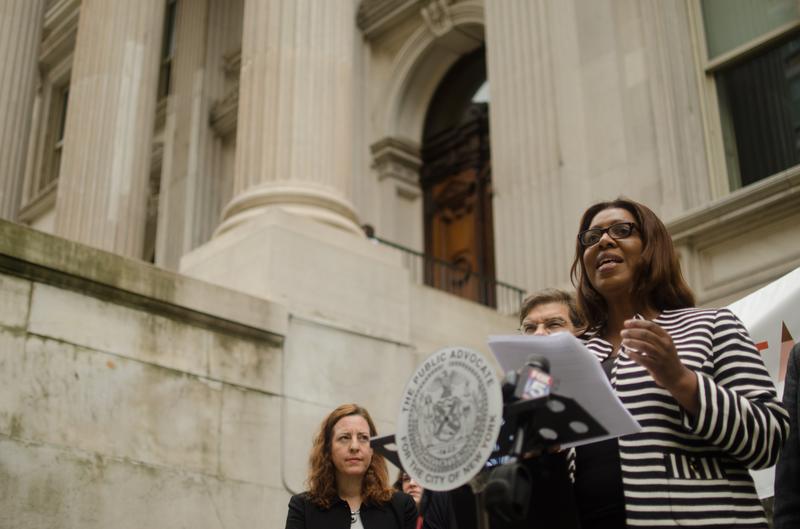 As field tests wrap up in many elementary and middle schools this month, critics are once again questioning whether this annual rite of spring is worth the time and energy. The tests are given by the state to try out questions which may be used in future math and English tests.
Now, it seems Chancellor Carmen Fariña isn't entirely sure of their value, either.
"We understand the frustration among parents and educators with the frequency of testing," Devora Kaye, the chancellor's press secretary, wrote in an email. "This is one of many practices we plan to review this summer and evaluate for the coming school year."
More than 1,000 New York City district and charter schools administered field tests to an estimated 150,000 students this year. Taking the field test is not mandatory and the scores don't count towards student or school records. A few upstate districts have opted out. But the New York State Education Department has said that only shifts responsibility onto other schools and districts.

The state also considers field testing a crucial part of the test development process. Education department spokesman Jonathan Burman said each question on every standardized test, from the SAT to the ACT, "must be field tested to ensure its validity."
He added that budget constraints require stand-alone field tests, weeks after children have taken the regular tests, because state lawmakers haven't given the department enough money to include more field test questions within those math and English tests.
But there's been growing opposition to the extra tests. On Wednesday, Public Advocate Letitia James joined concerned parents at the foot of the Department of Education's headquarters in the Tweed Courthouse downtown. They called on Chancellor Fariña to ban stand-alone field tests in the city's public schools.
"Field testing lets the test producer Pearson do research and development on its products" James said. "Parents should be notified and asked whether they want their children to serve as unpaid unwilling subjects in this venture."
Though the field test is just 40 minutes long, parents and advocates are wary of asking their children to sit through another test and more test prep.

"Why are my kids doing market research for a profit making enterprise after they've already taken six days worth of tests and countless preparation?" said Noah Gotbaum, the vice president of the Community Education Council for District 3, which covers parts of the Upper West side and Harlem. "It's not right."
The state has maintained that it owns the tests, not the testing company.