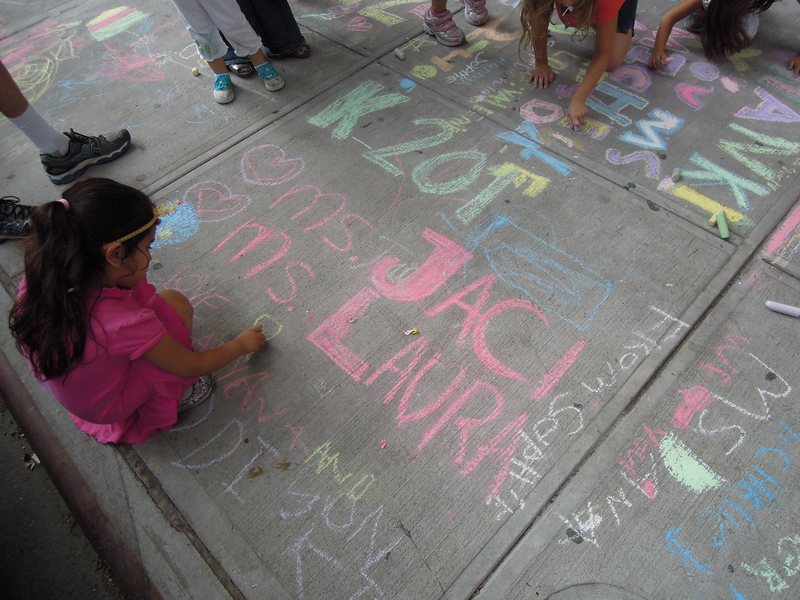 Thursday marks the start of summer vacation for New York City schools, after students put in a short day to pick up report cards and give final hugs to school staff.
Students at P.S. 151 Yorkville Community School in Manhattan decorated the sidewalks as a surprise for teachers, to thank them for their work during the year.
Sierra Pearsall and Janiyah Lambert, best friends, are looking forward to summer but will miss their teachers.
"I wrote, 'I love you Miss Julianna,'" said Sierra.
And what makes Miss Julianna special?
"Because she is the one who taught me third-grade stuff."
Janiyah said she will miss the field trips and school art projects, but is looking forward to summer travel.
"I think we're going to another state or country," she said.
Seven-year-old Penelope Alston just finished second grade at P.S. 3 Charrette School in Manhattan. She's said she's looking forward to circus camp this summer.
"I'm going to do awesome stuff like trapeze and trampoline," she said. "It's going to be really fun."
Simone Bird, 10, who graduated from fifth grade also at P.S. 3 this year, said she was glad to going to middle school next year.
"I've been in this school since kindergarten, so now is the time to move on," she said.