SchoolBook
Mother of Missing Child Calls Kelly's Remarks 'Heartless'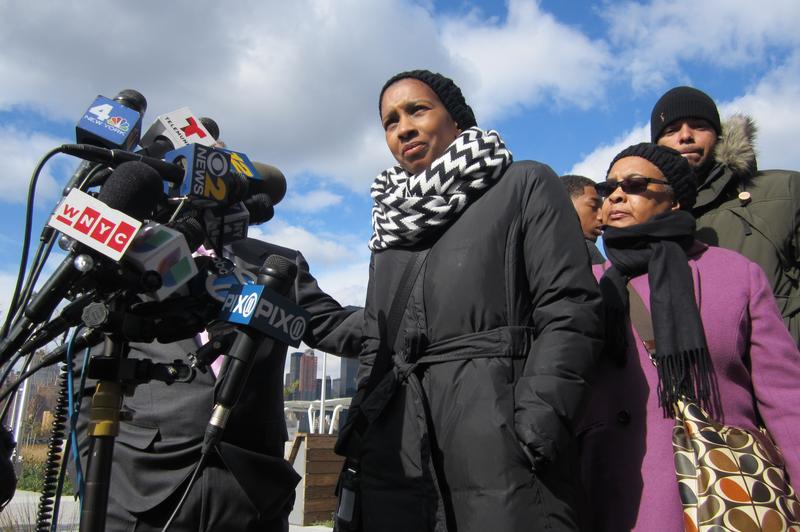 The mother of the 14-year-old autistic boy who's been missing for three weeks said Police Commissioner Raymond Kelly was "heartless" for suggesting Avonte Oquendo was dead.
"My son is still out there and I want everyone to continue to help me search for my son," said Vanessa Fontaine on Friday. "He is not gone. I don't know what the commissioner was thinking last night by saying that."

Fontaine was referring to comments Kelly made to WABC Channel 7, in which he said, "Unfortunately, we are not hopeful that we're going to find this young man alive, but we are continuing our search."

That statement followed his suggestion earlier this week that the NYPD might need to scale back its resources in the massive manhunt, which has included sending divers into the East River and scouring all 468 subway stations with help from the MTA.

Family attorney David Perecman praised efforts by the NYPD and the MTA, but said Kelly's comments are not helpful. "It's reckless because it hurts people who want to search and dampens the effort of people in the community who want to come out and look," he said.

The press conference was held outside the Riverview School in Long Island City where Avonte was last seen, and where volunteers continue to staff two command centers under tents. They have fliers in several languages, energy bars and bottles of water for those assisting in the search.
Fontaine, a nurse who has taken off from her job, said she comes here every day because she feels closer to Avonte in the place where he was last seen. "He's in this area somewhere, this is what I feel," she said, adding that police should spend more time speaking with homeless people in the local tunnels and industrial sites.

Her attorney accused the police department and other city agencies of trying to deflect blame for the boy's disappearance from school by pointing fingers. Perecman said he plans to take the city to court to release records of the investigation. Both the Police Department and the Department of Education have said the case is still being investigated.

"Avonte's whereabouts now, after he left the school, is under investigation," he explained. "But what happened inside the school, I can't see how that could possibly be under investigation and not complete enough to know enough information to release it to the family and to me. That's protecting your own personal interests over the interests of the family."

Avonte's grandmother, Doris McCoy, told WNYC she stands by previous statements about a conversation she had with a school safety agent on the day that he disappeared. She said the agent told her she the boy didn't answer her when she asked where he was going. Avonte cannot speak. McCoy said the guard told her she also she saw him leave through a side door. "She showed me," McCoy said, referring to the door on Center Boulevard.

But Kelly has said the guard did nothing wrong because she told him to go back to class, and didn't see him turn in another direction and leave through the side door.

Meanwhile, several high school students from the Academy for Careers in Television and Film -- which shares the same building as the Riverview school  -- said the building has since installed an alarm on the side door. Alarms are not required by the city for unstaffed doors in public schools. Fontaine said they should be, because they could have helped find her son.