SchoolBook
Family Fears Remains Belong to Missing Autistic Child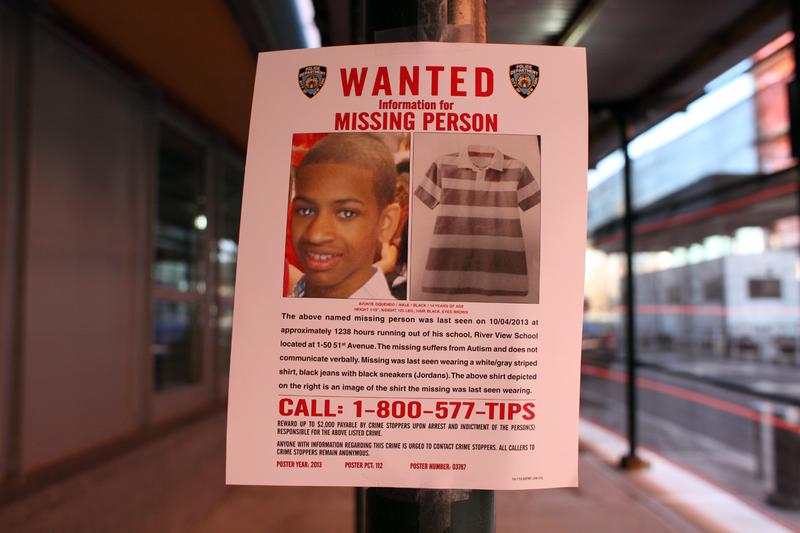 Police said they are investigating whether human remains found in College Park, Queens Thursday night belong to the missing autistic teen, Avonte Oquendo.
A lower torso with two legs and an arm was recovered at the intersection of Powell's Cove Blvd. and Endeavor Place, according to the NYPD. A pair of jeans and pair of Air Jordan sneakers were also recovered, according to David Perecman, the lawyer for the Oquendo family.
"It's a size 5.5 Nike Jordan sneakers, and a size 16 jeans, which are both what Avonte was wearing on the day he left, which are troubling things to hear," Perecman told reporters Friday.
The remains are being examined by the city's Medical Examiner; results could take days. DNA from the boy's parents is being used to determine if the remains belong to Avonte.
The teen was known to have a fondness for trains but "no fascination with water," Pereceman said. "He's afraid of it and he doesn't like it, which is why we thought, early on, it was highly unlikely for him to go over that fence near the school."
Avonte attended the Riverview School, a District 75 school for students with more serious disabilities. He was autistic and mute. His family described Avonte as very shy around strangers, and developmentally younger than his 14 years.
Riverview shares a newly constructed building with a high school, the Academy for Careers in Television and Film. Surveillance video footage showed Avonte leaving the building around lunchtime, through a side door that had no alarm. It also showed him alone in the hallway, when he was supposed to be closely watched, assigned to a classroom with no more than six students, a teacher and a paraprofessional. 
Avonte's family filed notice that they intend to sue the city, arguing that school officials allowed him to walk out of the building and waited too long to notify police he was missing.
Police continued to search the area for additional evidence.