Family of Bronx Man Killed by Police Gun to File Suit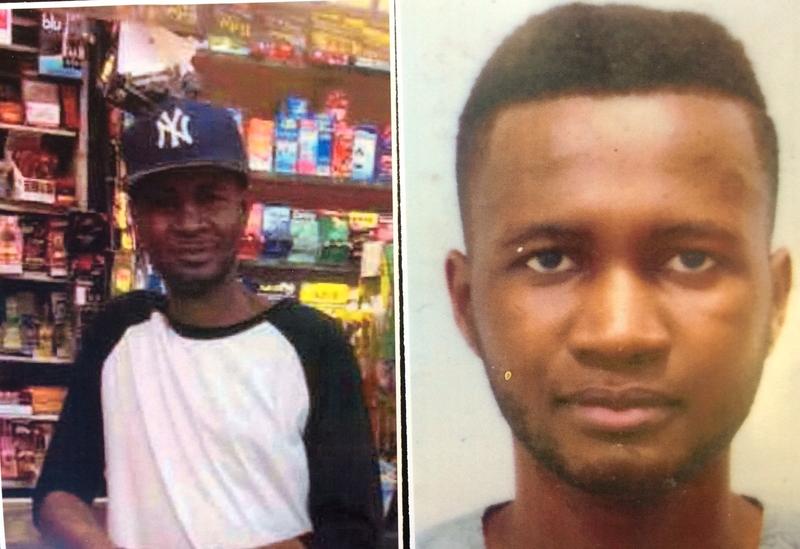 Relatives of a Bronx bodega worker, who was killed when a panhandler grabbed a police officer's gun, filed notice that they plan to sue the city for up to $20 million in a wrongful death case.
Wali Camara was shot in August after police detained Efrain Guzman in a bodega and he allegedly snatched an officer's gun, firing 15 times. He's been charged with second degree murder.
Camara's family claims he might not have died if the responding officer, Jorge Monge, was wearing a gun holster that wasn't so easy for someone else to open and if the alleged perpetrator had been handcuffed. The notice of claim was first reported by "The New York Daily News."
In addition to accusing Monge of recklessness and carelessness, the family also accuses the NYPD of failing to properly train its officers and for continuing to use "inadequate, faulty and defficient gun holsters that have a shoddy snap clasp without an automatic locking system," according to the claim.
The NYPD won't comment, but said it switched to new holsters that are harder to open in 2014, for all new recruits. These lock the weapon in all directions upon holstering, and are operable with the thumb. The department then expanded training in October, after Camara's death, for everyone else on the force and said 8000 officers have now been trained.
But attorney Sanford Rubenstein, who represents the family, said that's too little too late.
"We believe we have a claim for damages because the holster - which has been now replaced with the holster that is more difficult to get a gun from, by a perpetrator, which has a double snap - should not have been used in the first place."
Camara, an immigrant from Mali, worked in a bodega across the street from the shop where employees called police to complain that Guzman was acting violently at around 1 a.m. on August 9th. Camara had reportedly stepped outside and was fatally shot as Guzman grabbed officer Monge's handgun.
Camara's brother-in-law, Mody Doucoure, said he doesn't understand why it took the city so long to switch to more secure gun holsters, noting that Los Angeles did so years ago. "I just don't get it," he said. "Thank God they now have a better one for the safety of the police officers and the safety of the community."
The claim had to be filed within 90 days of Camara's death, in order for a lawsuit to proceed. Rubenstein said it will be put on hold, however, until the outcome of Guzman's criminal case.