SchoolBook
Parents Give New Kindergarten Application Mixed Reviews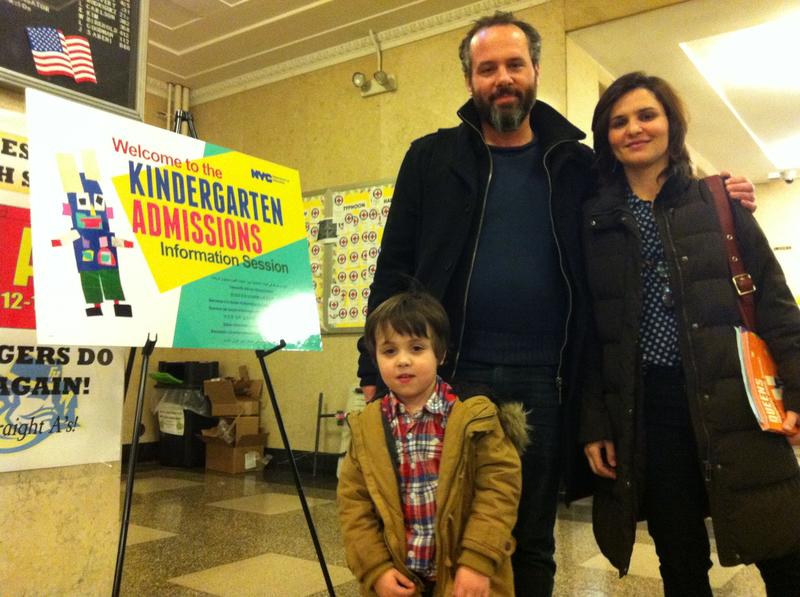 The new online site for kindergarten applications, Kindergarten Connect debuted earlier this month. SchoolBook asked families in Queens how it was going; we got very mixed reviews.
For some, the new system was straightforward. 
"It was a little bulky website, but it's okay. It took 10 to 15 minutes," said Timothy Sexton, a father who attended a D.O.E. information session in Forest Hills. "They really have streamlined the process, all and all."
But, for others, the process wasn't so simple. Twelve-year-old Ana Paolo Lopez Garcia from Corona was translating the info session for her mother.
"For us it's kind of hard," she said, because her mother can't be independent. "She always has to see someone, and other people have to tell her what to do."
Garcia says the family plans to apply online at a neighbor's house. While the online application is only in English, there are instructions in nine different languages.
Deborah Alexander sits on the Community Education Council for District 30 in Queens. She said her group was fielding a lot of questions from parents.
"One of the biggest questions that we've noticed: 'What happens if I don't get into my zoned school in the allotted time?'"
Her answer: the D.O.E. does not guarantee admission if a family applies after the Feb. 14 deadline.
Jen Lee, a resident of Astoria, said she's visited two open houses at schools near her,  P.S. 17 and P.S. 234. She's searching for the right school for her four-year-old son, Teo. After-school programs, proximity to home, bilingual programs are all important factors for the family. 
If families do not want to, or cannot, apply online, they can call 718-935-2400 or go to one of the borough enrollment offices, both of which are staffed weekdays, during business hours, and offer translation services for roughly 200 languages. 
Some helpful links: our own SchoolBook Guide to Enrolling Your Child and the D.O.E.'s answers to frequently asked questions.