Review: No False Note in This 'Falsettos'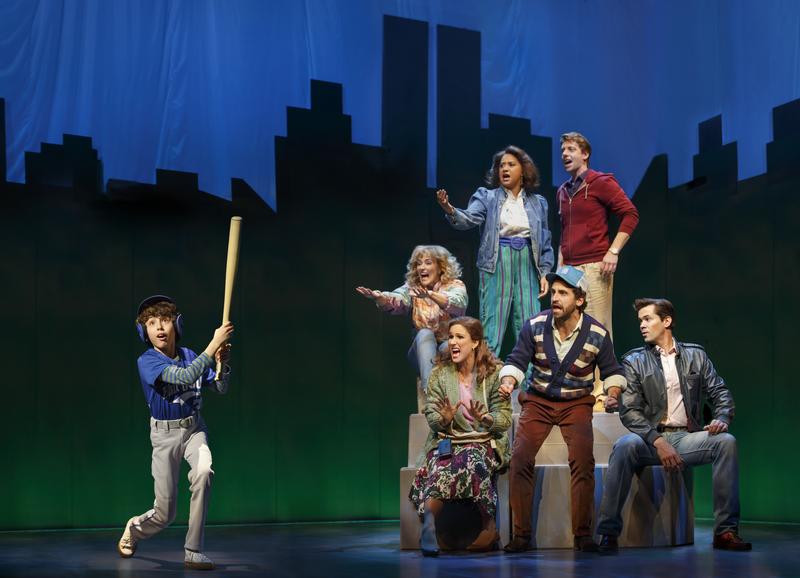 "Falsettos" should feel like a period piece. The first half is a comedy of New Yorkers in therapy in 1979 as they try to form an unusual family. The second part is more mournful ballad about the death of a beloved character to AIDS.
This shouldn't work. It shouldn't have worked in 1992, when these two, one-act musicals were smashed together into one, and it shouldn't work now in 2016 New York, when gay families are no longer outré and we've all seen a million plays and films about the tragedy of the HIV virus.
But oh, it really does.
Under the direction of James Lapine, "Falsettos" sparkles. It's fresh and funny and almost unbearably poignant.
It accomplishes these things because of a rock star cast: Christian Borle as Marvin, the gay man who wants a "tight-knit family"; Stephanie J. Block as his slowly-going-to-pieces wife and Anthony Rosenthal as their son. Plus Andrew Rannells as Marvin's lover, Brandon Uranowitz as Trina's new husband and Tracie Thoms and Betsy Wolfe as the lesbians next door. All probe the feelings in William Finn's sweet-yet-jagged songs with a vulnerable delicacy that never veers into sentimentality.
But it's also successful because of the hardy bones of Lapine and Finn's book, which is really about how to be a grownup. Adulthood here is not about getting what you want. It's about forgiving those you love even when they hurt you ferociously — and accepting that life is complex and uncertain and all too short.
Music and Lyrics by William Finn; book by William Finn and James Lapine; directed by James Lapine
At the Walter Kerr Theatre, 219 W. 48th St., through Jan. 8