The Takeaway
London Fire Escalates Political Tension for May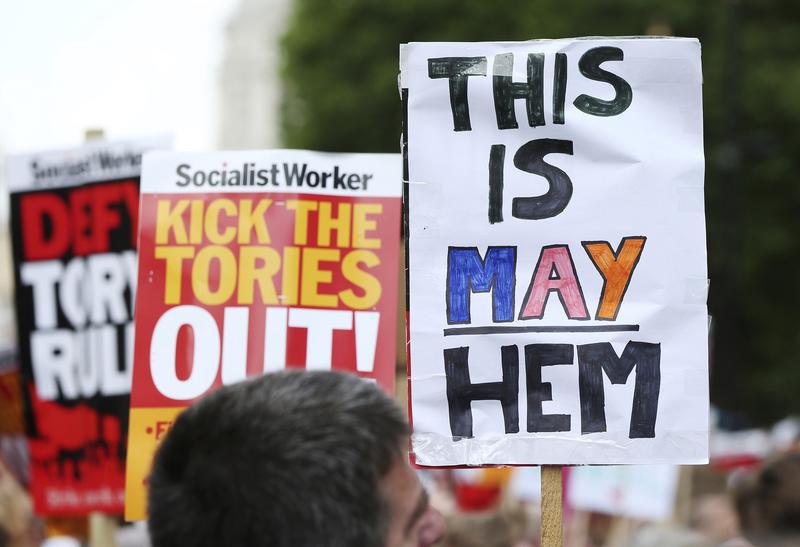 Click on the 'Listen' button above to hear this interview. 
In London, residents and protesters are furious with the government of Prime Minister Theresa May after a fire consumed Grenfell Tower, a 24 story-block of public housing that was set ablaze last Wednesday. Some 79 people are presumed dead, and survivors are badly shaken. 
It took just 15 minutes for the building to catch fire, and it was confirmed that the material used on the building's exterior was a cheaper — and more flammable — version of the two available options. The building's residents association and government building safety experts had warned for years of the fire concern, which is adding to complaints and criticisms May just a week after the elections in the country.
Dawn Foster, a columnist for The Guardian, discusses the political fallout from London. 
This segment is hosted by Todd Zwillich.